WordPress vs Wix vs Squarespace. Which is better? When you're trying to find the best website builder, you'll likely be looking up WordPress, Wix, and Squarespace.
Building a website is essential in today's digital world. With so many website development platforms available, it can be challenging to choose the one that meets your needs.
WordPress, Wix, and Squarespace are three of the most popular website-building platforms, each with its own unique features and benefits.
In this blog post, we will compare and contrast WordPress, Wix, and Squarespace to help you decide which one is right for you and your business.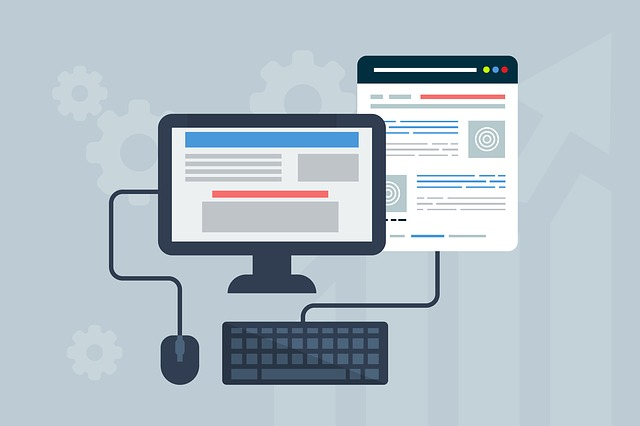 Customization Options
When it comes to customization options, WordPress offers the most flexibility. It allows users to add custom code, themes, and plugins to create a unique website tailored to their specific requirements.
While this level of customization can be overwhelming for beginners, it is perfect for those with coding skills or website developers.
On the other hand, Wix and Squarespace are drag-and-drop website builders that do not require any coding skills. Although they both offer limited customization options, they have a variety of templates that can be easily customized.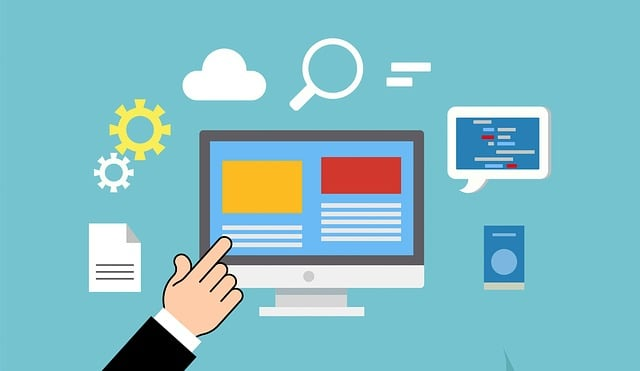 Ease of Use
Wix and Squarespace are known for their user-friendly interface, making them an excellent choice for beginners. They offer easy-to-use templates, drag-and-drop elements, and a simple content editing process.
This convenience comes at the cost of customization options. On the other hand, WordPress has a steeper learning curve, but it offers a wide range of customization options.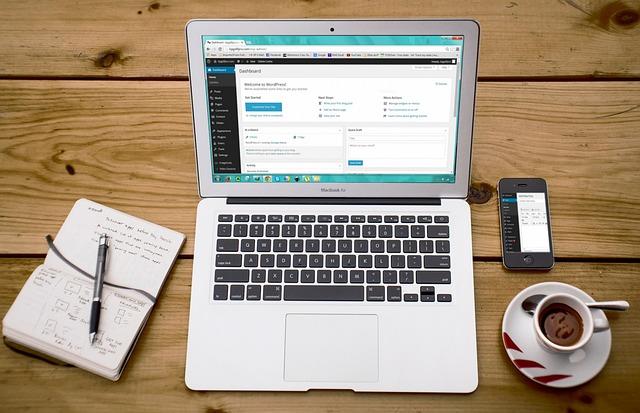 Pricing
Wix and Squarespace both have straightforward pricing models with tiered plans that offer different features based on their respective prices. This makes it easier for users to choose the plan that's right for them.
WordPress pricing is free, being a free open-source software, it's free to use but requires using a hosting service with fees, which can vary depending on the hosting provider.
Additionally, WordPress offers free and premium themes and plugins, unlike Squarespace and. Wix.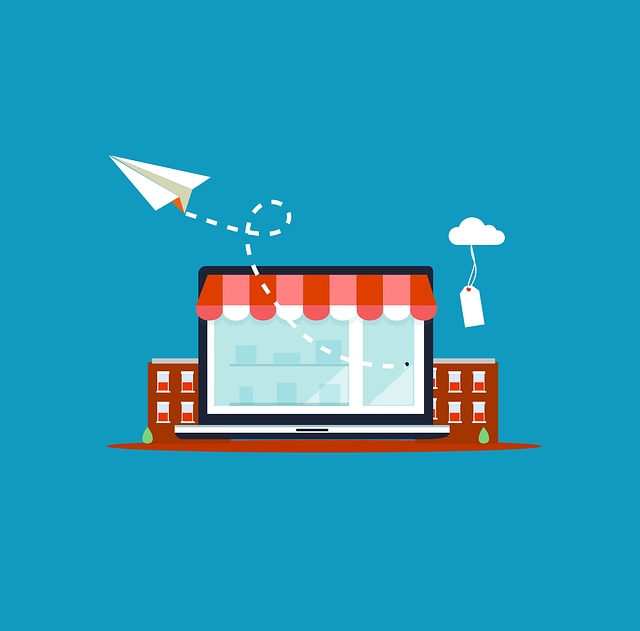 Ecommerce Store
If you're looking to set up ecommerce websites, all three platforms have features to support online stores. Squarespace has built-in ecommerce features, while Wix offers additional ecommerce tools through its Wix app market.
Meanwhile, WordPress has several plugins, such as WooCommerce, that offer robust ecommerce features for your Ecommerce store.

Search Engine Optimization
Search engines can make or break your website's visibility and success. All three platforms have basic search engine optimization features, but WordPress takes the cake for SEO customization.
It allows users to install SEO plugins, such as Yoast SEO, and optimize their website for search engines. Wix and Squarespace have limitations in terms of their SEO capabilities, but they have simplified on-page SEO optimization options.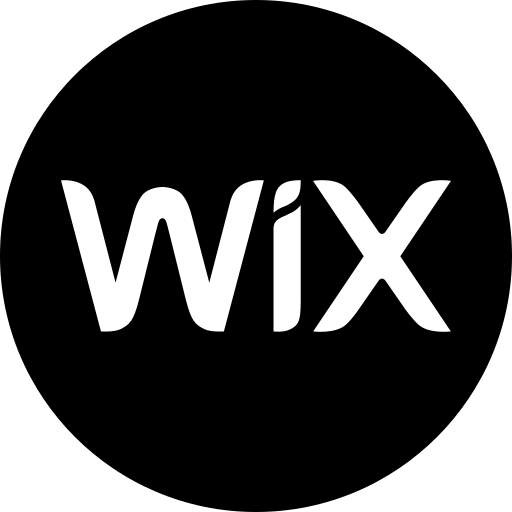 The Benefits of a Wix Website for Your Business
In today's digital age, it's crucial for businesses to have an online presence. Whether you're a small business owner or an entrepreneur, having a website is a necessary tool for growing your brand and attracting new customers.
This is where Wix comes in. Wix is a website builder that allows you to create a website quickly and easily, without needing any coding skills or prior website experience.
Easy to Use
Wix has a very user-friendly interface that allows anyone to design and create a website easily. The drag-and-drop feature makes it easy to customize the design, add text, images, videos, and other elements to your website.
Wix also has hundreds of pre-designed templates to choose from, making it easy for you to get started.
Cost-Effective
Wix offers affordable pricing plans that cater to different business needs. The basic plan is free, which is perfect for small businesses that are just starting out.
The premium plans offer more advanced features such as custom domain names, unlimited bandwidth, and e-commerce capabilities. Wix allows you to upgrade or downgrade your plan at any time, so you can adjust your website's features as your business grows.
Mobile-Friendly
With the growing number of people using mobile devices to browse the internet, having a mobile-friendly website is essential. Wix's templates are designed to be responsive, meaning they are optimized for mobile devices.
This ensures that your website looks great on any device, making it easier for potential customers to view your website on the go.
SEO-Friendly
Wix has built-in SEO tools that make it easy for your website to rank higher on search engine results pages.
You can add meta-descriptions, keywords, and alt tags to your website's pages and images, making it easier for search engines to crawl and index your website. This can lead to increased visibility and more website traffic.
E-commerce Capabilities
If you're looking to sell products or services online, Wix has got you covered.
Their Ecommerce features allow you to easily set up your online store, add products, manage inventory, and accept online payments through various payment options such as PayPal, Square, and Stripe.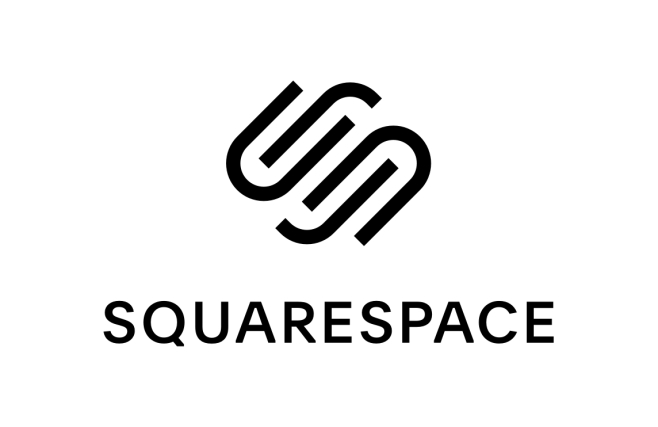 The Benefits of a Squarespace Site
A website is a crucial tool for businesses and individuals alike. A website is an online storefront, a brand ambassador, and a platform for communication.
And when it comes to building a website, there are countless options out there. However, Squarespace has emerged as a popular choice – and for good reason.
Stunning Web Design
Squarespace offers a vast collection of modern and professional templates for your website. These templates are pre-designed and ready to use, making website design a breeze. With Squarespace, you don't need to be a designer to have a beautiful website.
You can choose from a variety of templates, customize them to match your brand, and create a stunning website that's sure to impress your visitors.
Easy to Use
One of the biggest advantages of Squarespace is that it's easy to use. The platform has an intuitive user interface that makes it simple to build and manage your website.
With Squarespace, you don't need to be a tech expert to create a standout website. Squarespace offers drag-and-drop functionality, making it easy to build out pages, add images and text, and create a cohesive website design.
Mobile-Optimized
With mobile usage surpassing desktop usage, it's critical that your website is mobile-optimized. Squarespace websites are designed to be responsive, which means they adapt to different screen sizes seamlessly.
This ensures that your website looks great on desktop, tablet, and mobile devices. Moreover, Squarespace websites are optimized for fast load times, ensuring a smooth user experience regardless of the device someone is using to access your website.
Integrated Features
Squarespace offers a range of integrated features that can take your website to the next level. Features like eCommerce, email marketing, and appointment scheduling are all available with the platform.
This means that you can use your website to do more than just showcase your brand – you can use it as a tool to grow your business and connect with your audience.
Reliable and Secure
When it comes to your website, reliability and security are critical. You want to know that your website is up and running 24/7, and that it's protected from potential security threats. Squarespace offers both of these things.
The platform is reliable, with a 99.9% uptime guarantee. Additionally, Squarespace takes care of the security of your website, including SSL certification and protection against malware and spam.

Why You Should Choose WordPress as Your Site Builder
With the ease of website building, it is no wonder that WordPress is the top choice when it comes to site builders. WordPress is the biggest content management system, powering over 34% of all websites.
Known for its simplicity and flexibility, WordPress is the go-to site builder for business owners, web developers, marketers, bloggers, and more.
User-Friendly Interface
One of the main reasons why creating a WordPress site is so popular is because of its user-friendly interface. Building a website on WordPress is incredibly easy, even for those who don't have any technical knowledge.
You don't need to be a web developer or a designer to create a website, as WordPress has thousands of pre-designed WordPress themes and templates that can be easily customized to fit your brand. Plus the WordPress dashboard is easy to use, making site editing and website management easy!
Highly Customizable
With WordPress, you can customize every aspect of your website, from the design and layout to the features and functionalities.
WordPress features thousands of free and premium WordPress plugins that allow you to add functionality to your website, such as contact forms, social sharing buttons, SEO tools, and more.
SEO-Friendliness
Search Engine Optimization (SEO) is crucial for any website to rank higher in search engine results pages (SERPs). WordPress is an SEO-friendly platform, which means it is easier to optimize your website for search engines.
WordPress automatically generates SEO-friendly URL structures, makes it easy to add meta descriptions and tags, and even allows you to install SEO plugins such as Yoast SEO or All in One SEO Pack to further optimize your website. These SEO features boost website traffic and make your seo efforts worth it!
Mobile Responsive
With the increasing use of mobile devices, having a mobile-responsive website is essential. WordPress themes are designed to be mobile-responsive, which means they will automatically adjust to fit the screen size of any device, from desktops to smartphones.
This ensures that your website looks great and functions properly on any device.
Cost-Effective
One of the biggest benefits of using WordPress as your site builder is that it is cost-effective. WordPress is a free, open-source platform, which means you don't need to pay anything to use it.
Moreover, most WordPress themes and plugins are affordable or even free. You can build a professional-looking website on WordPress without having to spend a lot of money on web development and design.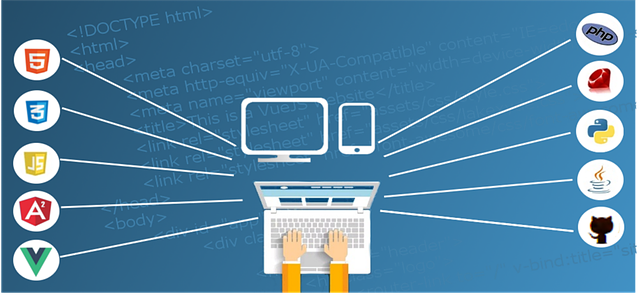 How To Find Web Hosting
With so many web hosting providers out there, it can be overwhelming to figure out which one is the best fit for your needs. One of the first things to consider is your budget.
There are a range of pricing options available, from free hosting to premium plans that offer more features and resources. You'll also want to think about the type of website you're building and what requirements it has.
Do you need a lot of storage space, high bandwidth, or specialized software? Once you've narrowed down your options, take the time to read reviews and compare the features and benefits of different plans.
Remember, the right web hosting provider can make all the difference in the success of your online presence.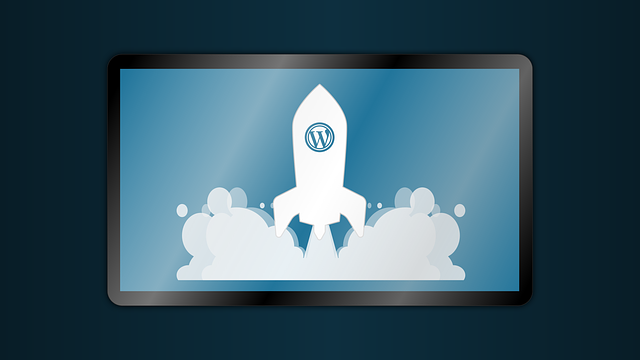 Priceless Consulting Recommends A WordPress Website
While we may be biased, if you sitting there doing your research on Squarespace vs WordPress vs Wix site builders, we would say go for WordPress. Whether your building basic websites or need a full website builder, you can't go wrong. WordPress is one of the most powerful and user-friendly content management systems available to users today.
With its intuitive interface and extensive customization options, it's easy to see why so many people recommend WordPress for websites, blogs, and online stores. Not only is it free to use, but it's also highly scalable, allowing you to start small and build up gradually as your website grows.
Whether you're a seasoned developer or a complete beginner, WordPress has something for everyone, making it the ideal choice for anyone looking to create a website that is both easy to manage and visually appealing.
So if you're looking for a reliable and flexible platform to build your website on, we highly recommend WordPress!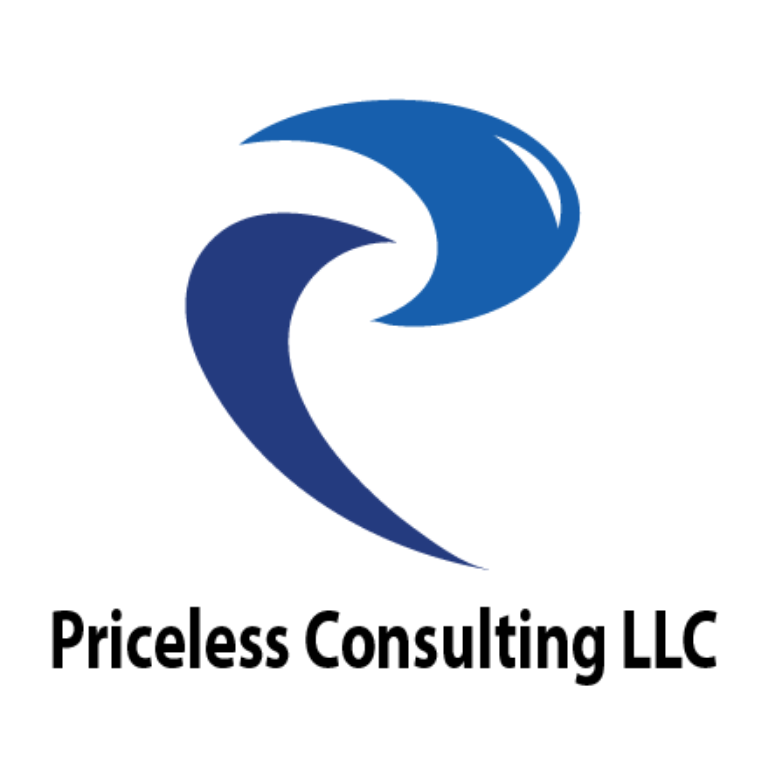 Do You Need A WordPress Developer?
Are you in need of expert WordPress development services? Look no further than Priceless Consulting. Our team of skilled developers can help you take your website to the next level with custom WordPress themes, plugins, and functionality.
We understand that every business has unique needs, and that's why we take the time to understand your goals and tailor our solutions to meet them. From design to implementation, we work with you every step of the way to ensure that your website not only looks great, but also functions flawlessly.
Don't settle for a cookie-cutter website – reach out to us at Priceless Consulting today and let us bring your vision to life.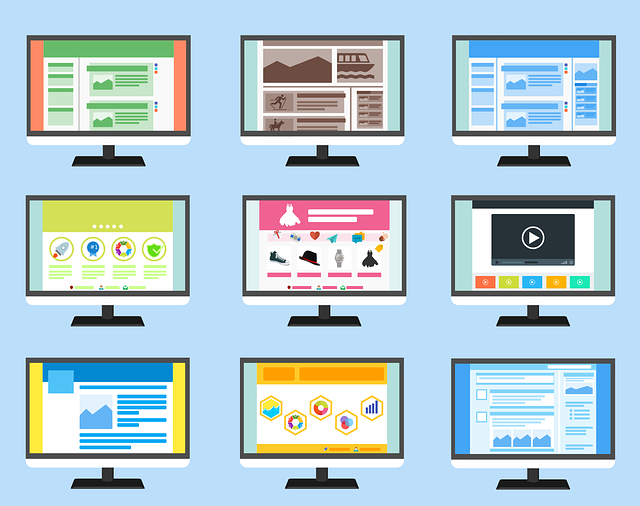 10 Tips for a Successful Website
Creating a website might seem overwhelming, but with the right tips, you can create a successful website in no time.
A website is your digital storefront, so it's essential to make a great first impression. Not only do you want to attract visitors, but you also want to keep them on your website and convert them into customers.
Define Your Website's Purpose
Before you create a website, you need to define your website's purpose. Is it to sell products, provide information, or showcase your portfolio? Knowing your website's purpose will help you create a website that meets your needs and your visitors' needs.
Choose a Simple and Memorable Custom Domain Name
Your domain name is your website's address, so it needs to be simple and memorable. Avoid using special characters or numbers in your domain name, as it can be confusing for visitors.
Make your website mobile-friendly: With a majority of web traffic coming from mobile devices, it's crucial to make your website mobile-friendly. You can use a responsive design that adjusts to different screen sizes or create a separate mobile version of your website.
Use High-Quality Images and Videos
Visuals play a crucial role in website design. High-quality images and videos can grab visitors' attention and keep them on your website. Make sure to use visuals that are relevant to your brand and your website's purpose.
Optimize Your Website for Search Engines
Search engine optimization (SEO) is a set of practices that improve your website's visibility on search engines like Google. By optimizing your website for SEO, you can increase traffic to your website and improve your search engine rankings.
Create Valuable Content
Creating valuable, informative, and engaging content can help establish your brand as an authority in your industry. Make sure to create content that resonates with your target audience and provides value to them.
A cluttered or confusing website can be frustrating for visitors. Keep your website design simple and easy to navigate. Make sure visitors can find the information they're looking for quickly and easily.
Use Clear Calls to Action
A call to action (CTA) is a button or link that encourages visitors to take action, such as purchasing a product or signing up for a newsletter. Use clear and visible CTAs throughout your website to encourage visitors to take action.
Provide Excellent Customer Service
Your website should provide excellent customer service, just like your physical store. Make sure to provide contact information and respond to customer inquiries promptly.
Measure Your Website's Success
Finally, it's essential to measure your website's success regularly. Use analytics tools like Google Analytics to track your website's traffic, engagement, and conversion rates. Use this information to improve your website over time.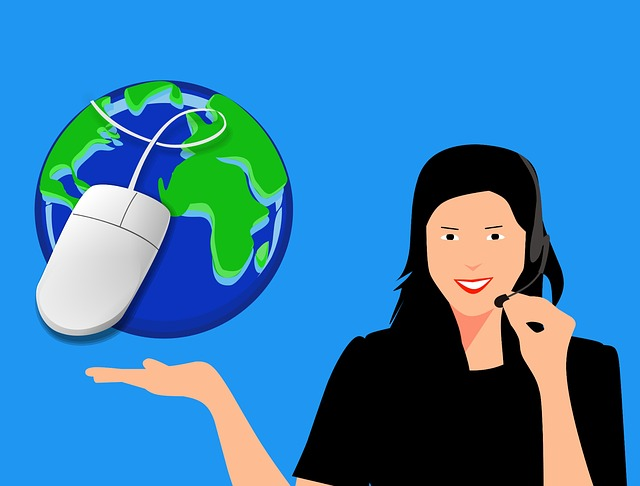 Conclusion
Choosing the ideal website development platform depends on your needs and preferences. If you're looking for flexibility and customization, WordPress is the clear winner. However, it has a steeper learning curve and requires more technical knowledge.
If you're a beginner looking for an easy-to-use, drag-and-drop platform, either Wix or Squarespace would work great. Regardless of which platform you choose, all three have their own unique features that can help you create a stunning website.
Ultimately, it comes down to your priorities, and what you want your website to achieve.