In the digital age, it's no secret that successful businesses rely heavily on digital marketing strategies to reach their target audiences. But the truth is that using these strategies effectively can be challenging. From optimizing website content and choosing the right keywords to running effective campaigns to boost search traffic, you have to do a lot of work to ensure that your business stands out online.
Fortunately, tools like Ahrefs can help make achieving success with digital marketing simpler and more efficient. This guide will provide an overview of how you can use Ahrefs to enhance your company's marketing efforts.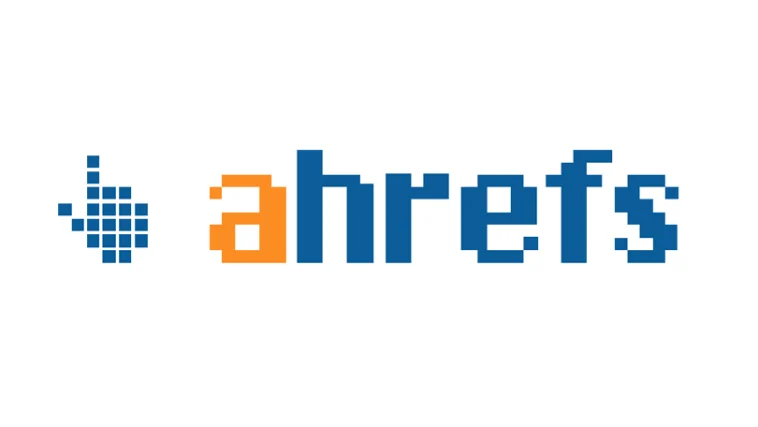 What Is Ahrefs?
Ahrefs is a powerful suite of tools for improving search engine optimization (SEO). Much like a Google Analytics account, Ahrefs provides detailed data and insights to help businesses improve their rankings in search engine results pages and track other online marketing metrics such as search engine traffic, backlinks, and keyword rankings.

However, Ahrefs has a more extensive dashboard than Google Analytics, so marketers, content creators, and professionals prefer to use Ahrefs to optimize their websites for better visibility.
Ahrefs Tools
Ahrefs SEO tools are some of the most popular SEO (Search Engine Optimization) tools for marketers and businesses. They provide a comprehensive range of features that make SEO easier and more efficient. Ahrefs' suite of tools includes the Keyword Generator, Domain Rating, Backlink Checker, Site Explorer, and the Internal Links Analysis Tool.
Keyword Generator
The Keyword Generator tool is used to generate keywords that are related to a given target keyword. It also provides performance metrics such as search volume and competition level so users can easily identify profitable keywords to target in their campaigns. This tool can be especially useful if you are attempting to optimize the content or need ideas on what terms to focus on with your AdWords campaigns.
Keyword Explorer
Ahrefs Keywords Explorer SEO toolbar is a great way to research targeted keywords and determine their SEO potential. This feature provides in-depth keyword analysis, including search volume, trends, SEO difficulty, and related keywords to help you identify profitable SEO opportunities.
Domain Rating
The Domain Rating tool allows users to quickly assess the overall strength of any website they visit by providing an estimate of its authority and trustworthiness score. This data can then be used to determine how much effort should go into backlinking that particular website or domain. Additionally, it can help inform decisions like whether or not to invest in a sponsored post or guest blog post from said domain/website.
Backlink Checker
Ahrefs' Backlink Checker is an indispensable tool for any marketer who wants to stay on top of their link-building efforts. With this data, marketers can look for malicious links pointing toward their sites and optimize existing backlinks for better performance results.
Site Explorer
The Site Explorer feature provides further insights into a website's analytics, such as organic search traffic numbers, keyword rankings, backlink profiles, and more. It enables businesses to understand better how their content is performing in search engines. This feature also allows users to compare their site with competitors', indicating where improvements could be made regarding SEO strategy implementation.
Internal Links Analysis Tool
Ahrefs' Internal Links Analysis Tool provides detailed information on which pages are linking where and which anchor texts are being used most often throughout the site. This tool helps ensure that internal links are set up correctly for maximum SEO benefit. Additionally, this feature provides access to both the HTML source code and JavaScript snippets behind each internal link structure so marketers can get even more granular with the analysis process if necessary.
How Much Does Ahrefs Cost?
Ahrefs offers monthly and annual business plans starting at $99/month. The plans are grouped into four pricing tiers-Lite, Standard, Advanced, and Enterprise.
Lite
Ahref's Lite tier is ideal for small businesses and personal projects. It offers an SEO dashboard, site explorer, keyword explorer, site audit, rank tracker, and alerts for basic SEO optimization. The comprehensive tools thoroughly analyze the website's performance and help users improve their search engine visibility.
Standard
The Standard tier is an ideal solution for SEO professionals and in-house marketers, providing access to a comprehensive range of tools for a monthly fee of $199. With this package, you'll receive all the benefits of the Lite tier, plus bonuses that will enhance your overall experience. You'll receive real-time SERP updates to stay ahead of the competition, an easy-to-use site explorer to analyze your website's performance and a comprehensive position history chart that tracks your progress over time. Whether you're a seasoned SEO expert or just starting, the Standard tier offers the perfect balance of affordability and functionality.
Advanced
Ahrefs Advanced pricing tier is at $399/month and is the perfect plan for businesses seeking advanced SEO features. This tier includes Google Data Studio integration, dashboard folders for easy data organization, and the Ahrefs search tool for keyword and link analysis.
Enterprise
Ahrefs offers an Enterprise tier for big marketing agencies and corporations priced at $999 per month. This tier offers exclusive features such as unlimited position history, advanced access management, pay by invoice, directory listing, audit log, API, and SSO. These features allow businesses to monitor their marketing performance, secure sensitive data, and showcase their brand to potential customers.
How Ahrefs Can Help Boost Your Businesses' Marketing Efforts
Ahrefs is an invaluable tool for businesses who want to stay ahead of their competition with SEO and digital marketing. Here are seven ways that Ahrefs can help you do just that.
1. Optimize Content For Higher Search Rankings
Using the Keyword Generator tool to research related keywords and their performance metrics can help marketers create more effective content that will rank higher in search engines for relevant queries. Ahrefs Site Explorer will also show you how your web page performs against competitors, so you know what areas need improvement.
2. Increase Domain Authority
Ahrefs Domain Rating tool allows businesses to assess the overall strength of any website they visit quickly- this data can then determine how much effort should go into backlinking that particular website or domain. Additionally, it can help inform decisions like whether or not it's worth investing in a sponsored post or guest blog post from said domain/website.
3. Keep Track Of Backlinks
Ahrefs' Backlink Checker tracks all incoming links from other websites and displays them in an easy-to-understand format so users can know exactly which pages have been linked within a website's online ecosystem.
4. Uncover SEO Opportunities
Ahrefs' Keyword Generator provides in-depth keyword analysis, including search volume, trends, SEO difficulty, and related keywords. Additionally, it helps marketers identify SEO opportunities they may have otherwise overlooked. This data can be used to create more effective content and ensure web pages are optimized for the right keywords while also helping to avoid wasting resources on low-value keywords.
5. Improve Internal Link Structures
Ahrefs' Internal Links Analysis Tool gives users insight into how well internal links are working across their entire website.
6. Monitor Competitors' Performance
Ahrefs' Competitor Keyword Matrix enables marketers to conduct a competitive analysis that compare their web page's organic traffic with their competition's. This feature lets you easily keep an eye on the keywords your competitors are targeting and how well they're performing; data like this can improve web pages and ensure they stay ahead of the competition in organic search.
7. Identify Dofollow Links And Broken Links
Ahrefs' Backlink Checker provides users with information about which webpages have linked to their website, including whether those links are "nofollow" or "dofollow." Being aware of these metrics helps businesses identify valuable incoming links that should be maintained while also being able to identify any broken links, which can then be removed or replaced to ensure webpages are performing optimally.
The Ahrefs suite of tools is invaluable for businesses looking to improve their web presence and outcompete their competition in digital marketing efforts. By taking advantage of the numerous features provided by this robust platform, marketers will be well-equipped to increase organic traffic, bolster domain authority and make their web pages more visible online.
Ahrefs Vs. Semrush
Ahrefs and Semrush are the most popular SEO tools available in the market. However, before deciding which tool to use, it is essential to understand the pros and cons.
Pros Of Ahrefs
One of the biggest advantages of Ahrefs is its larger database of keyword suggestions and search volume data compared to Semrush. This makes it easier for businesses to identify high-performing keywords and target their SEO efforts accordingly.
Ahrefs also offers a more powerful SEO auditing tool than Semrush, giving businesses a more in-depth analysis of their website's health.
In addition, Ahrefs' Site Audit feature provides weekly crawl reports and automated email alerts, allowing users to monitor their website's performance and make necessary changes promptly.
Cons Of Ahrefs
While Ahrefs does offer some unique features, such as SERP analysis, Semrush's suite of SEO tools and features is more comprehensive. Businesses may miss out on certain tools if they choose Ahrefs.
Another consideration is the pricing. Ahrefs is more expensive than Semrush, which may be a barrier for some businesses.
In conclusion, although both SEO tools are great for improving SEO performance and tracking keyword rankings, Ahrefs is the better choice if you need more advanced keyword research capabilities and powerful SEO auditing features. However, if you're looking for a cheaper alternative, Semrush might be the right choice. Ultimately, it all depends on your individual needs and budget.
Conclusion
To sum up, Ahrefs is an incredibly powerful tool for web admins and digital marketers looking to improve their web presence and increase organic traffic. With features such as the Competitor Keyword Rankings, Backlink Checker, and Site Audit feature, web admins have access to valuable data that can be used to optimize web pages for better search engine visibility.
While other SEO tools are available on the market, Ahrefs stands out due to its comprehensive feature set, robust database of keyword suggestions and search volume data, and powerful auditing capabilities. In any case, having access to an SEO-focused tool like Ahrefs is essential for businesses looking to succeed in their web marketing efforts.
However, webmasters should note that while Ahrefs can provide them with valuable insights and data, its capabilities are no substitute for the expertise of a professional SEO company. An experienced SEO firm can apply their experience and knowledge to help businesses reach higher rankings and attract more organic traffic through comprehensive strategies tailored to their individual needs. Thus, businesses need to consider using an SEO tool such as Ahrefs and an experienced SEO agency for the best possible web optimization results. This is where we come in.
Want To Optimise Your SEO? Contact Us!
Priceless Consulting is a full-service company offering top-notch SEO and web development services at an affordable price. Our SEO services put you ahead of your competitors and right in front of your customers. Contact us today to get started.