The automotive industry is one of the most profitable industries in the world. If you are looking for a way to get into this lucrative market, selling car parts online on Amazon may be the perfect solution for you! This comprehensive guide will walk you through all of the steps you need to take to start selling auto parts on Amazon. We will discuss how to find products to sell, how to create an Amazon listing, and how to make sales and grow your business. Let's get started!
Where Can You Sell Auto Parts Online?
You can sell car parts on Amazon. If you have never heard of this platform before, it is basically a website where people from all around the world can buy and sell products. It has become very popular in recent years because there are so many different types of items available for sale here! You will find everything from jewelry to clothes if you look hard enough; however, we're going to focus specifically on automotive parts today!
What Type Of Car Parts Or Accessories Sell Best On Amazon?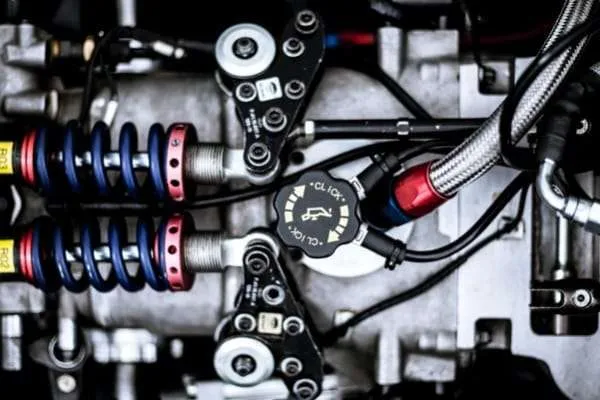 There is no definitive answer to this question because it varies from one market to the next. However, we can give you some general tips based on our experience selling automotive parts online. First of all, make sure that you are stocking high-demand items. Car owners are always looking for new accessories and parts to improve their vehicles, so there is a lot of potential for sales here! It would help if you also considered targeting niche markets with specific products that cater to their needs. For example, if you know that a particular car model is popular in your area, you could focus on selling parts and accessories specifically for that vehicle. Here are some great examples of parts you can sell on Amazon:
Service items: These include filters, brakes, tires, and suspensions.
Electrical items: These include bulbs, starter motors, alternators, fuel pumps, and injectors.
Mechanical items: These include bushes and engine mounts
Interior and exterior items: These include wiper blades and door handles
How Do I Get Approved To Sell Auto Parts On Amazon?
Amazon's auto category is a gated one. This implies that sellers must get permission to sell items in this area. The following are some of the criteria:
A selling account.
Product listings which are viewable on your own website (we can help you on this one!)
UPCs for all major brands.
Review Amazon's Part Finder and Fitment Data page if you plan on selling products that only fit certain vehicles.
A warranty from the manufacturer for any refurbished products that you sell
Here are some helpful tips for getting approved: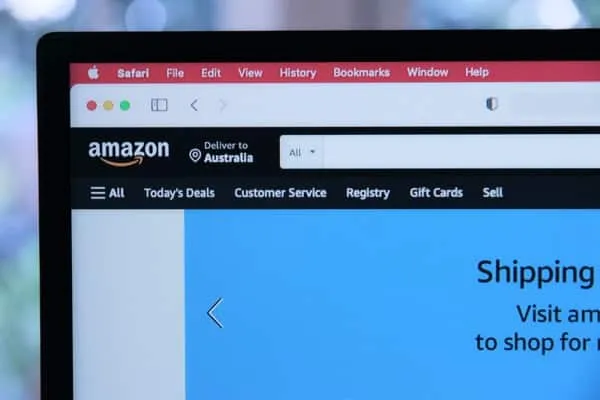 You can submit an approval application to sell automobile components and accessories through Seller Central. Always remember that as a new Amazon seller, you will be asked for additional information, such as invoices from suppliers and your website's URL. This is why having a website is crucial! It's vital to note that category gating is not the only kind of restriction on Amazon. There are also gated manufacturer brands, which implies that a unique approval procedure is required for each brand name. For example, It is prohibited to sell Genuine BMW parts unless you acquire permission and pass inspections. This usually requires supplier invoices and a letter of authorization from the car manufacturer. Amazon does this to ensure that only genuine sellers and authentic products are sold on the site.
Why Do You Need A Website For Amazon?
When you sell products on Amazon, it is important to have a website that can act as a landing page for your products. This is because when people are searching for automotive parts and accessories on the internet, they will likely come across both Amazon and your website. Therefore, it is important to have a website that looks professional and trustworthy so that potential customers will be more likely to buy from you! Your website doesn't need to be anything fancy; in fact, we recommend using a platform like WordPress or Shopify to create a simple site quickly and easily. You can then use this website to list all of the automotive parts and accessories that you are selling on Amazon. You can also use it to provide additional information about your business, such as your company history, the team behind it, and any awards or accreditations you have received.   You should also use your website to provide high-quality images of your products. This is important because potential customers will want to see what they are buying before purchasing. Having clear, professional product images on your website will help to increase conversion rates and sales. When it comes to this site being found online, we highly recommend proper SEO Services such as content creation (blogs), a Google Business Listing, and more. You can read more about this here.
Where To Source From
When it comes to sourcing products to sell on Amazon, it's important to source from reliable and well-stocked vendors. AutoZone, O'Reilly Auto Parts, Advance Auto Parts, Amazon, eBay Motors, Carolina Classic Trucks, Summit Racing Equipment, JEGS Automotive Incorporated, RockAuto LLC, CARiD and Napa Auto Parts are a great place to start.
Whether you are looking for car parts, tools or accessories, these ten vendors are a great place to start. They offer a wide selection of auto parts at competitive prices and have excellent customer service teams available to assist with any questions or concerns you may have.
How To Make Sales And Grow Your Business
So you've been approved to sell, and your products are listed on Amazon. Now it's time to make some sales. The steps for selling car parts and accessories are much the same as for any other product:
Optimize your listings to ensure that all necessary information is included in each listing, such as compatible vehicles or brand names (preferably both). This includes keywords and details about the part itself. Fulfillment by Amazon sellers can also use enhanced brand content pages within their listings to increase conversions.
Generate reviews from past customers on your own website or elsewhere online so that these can be used anywhere they will help you convert sales (including social media, forums, etc.). There are several ways to do this, but the most important thing is that they are genuine and helpful reviews.
Use Amazon Sponsored Products (formerly known as Amazon Advertising) to increase visibility for your products. This can be done automatically through Seller Central, or more targeted campaigns can be set up with the help of an Amazon advertising specialist.
Stay on top of inventory by regularly restocking items that have sold out and monitoring stock levels to avoid overselling. Use automated repricing tools like RepricerExpress to keep your prices competitive and in line with what other sellers are offering.
Auto accessories and performance car parts are highly competitive on Amazon. Even if you have your own brand, competitors usually have equivalent products. Getting to the top of the search results through good Amazon SEO is critical to get people to your product page. Once customers find your product, reviews are usually necessary to make the sale. Sellers also need to invest in PPC advertising to get their Amazon sales off the ground and often need to continue advertising on an ongoing basis.
Frequently Asked Questions
What Does Fitment Mean For Car Parts And Accessories?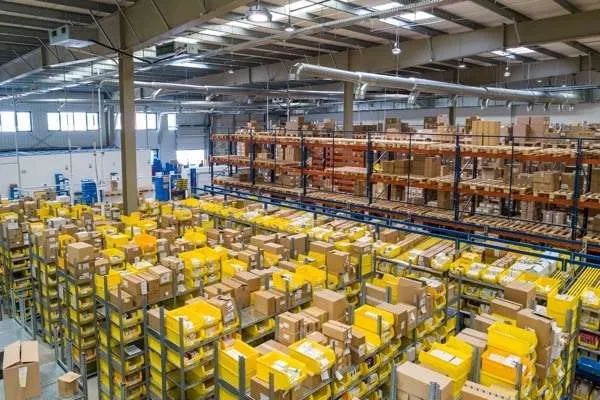 The term "fitment" refers to data on an automotive component that specifies which vehicles it fits. Fitment data is used to power the parts finders, compatibility checkers, and vehicle lists that appear on online part purchases. These are important in ensuring that purchasers are confident they've booked the correct item. Some components, such as tires, have their own sizing systems, so fitment isn't an issue. Furthermore, vehicle maintenance solutions and basic accessories like dash cams do not require fitment data. Data on compatibility is critical for all components and accessories that fit specific vehicles, like alternators and brake discs. High-quality fitment data needs to be:
Should be accurate: You don't want to include cars for which a part does not fit, since this will result in complaints, refunds, and negative comments.
Should be complete: There are many different components because of the complexity and size of today's cars. Because they come from a variety of sources, including Bosch, they're used in a lot of makes and models across the industry. Including all those vehicles in your data will increase sales possibilities.
Should be correctly formatted: Different measurement measures and data formats are used by various marketplaces, so you must use the appropriate one for each one.
How Can I Specify Part Fitment On Amazon?
Unlike eBay, Amazon does not provide a user interface for providing parts compatibility data. Instead, you must create a file in line with the ACEs industry standard and follow Amazon's data upload procedure. There are several stages to this, including signing up for membership in the Auto Care society, becoming an Amazon MWS developer, and using specialized file transfer software. This procedure is often too complicated for most private label manufacturers to perform independently, so they hire a third-party service provider. PC Fitment and myFitment are two such providers and the Amazon fitment data tool PC Fitment. Amazon requires fitment information to be supplied by the brand owner only. This applies only to private label sellers and brands. You can't offer Amazon fitment data for brands that you resell but do not own.
Can I Sell Car Parts Internationally?
The auto industry is global, with dozens of manufacturers selling their cars worldwide. So it makes sense to sell auto parts on Amazon internationally and domestically. You can list and sell car parts in most international marketplaces where Amazon has a presence, including Amazon Canada, Amazon Mexico, and Amazon Australia. However, this does not include all domestic automotive brands. For example, BMW's official distribution agreement with its US dealerships means that you can only sell American-made BMW products on Amazon US (though there are workarounds such as using cross-border fulfillment centers). The specific requirements for selling in each country will vary slightly from country to country, but generally speaking, they are the same kinds of restrictions that apply to selling in your home marketplace. So Watch out for compatibility variations in different countries. Some car models are built differently in different countries, with slight variations in the parts used. Laws also vary, particularly when it comes to performance parts and modifications. There are areas to consider for all types of international selling, such as translation and currency exchange, that apply here as well.
Summary
So, if you're planning on selling auto parts and accessories market on Amazon, make sure you take heed of the restrictions in place. Familiarize yourself with the specific requirements for selling in different countries, and use all of Amazon's tools and resources to increase your visibility and sales. With a little effort, you could be well on your way to success in this exciting industry. And remember, if you need a website that meets all of Amazon's requirements for selling car parts and accessories, we have a range of eCommerce packages that are perfect for auto parts sellers.