Are you wondering how to start a candle business? Starting a business, no matter how small it may be, requires hard work and dedication. The candle industry is an excellent choice for those who love candles and want to find a profitable niche in the market. Candle-making may seem like an easy task, but it is a craft that requires optimization of the artistry, scents, and aesthetics. A candle business can be lucrative if done the right way and homemade candles can significantly impact people's lives. Here, we will guide new business owners but through the necessary steps to start your candle-making business.
1) Research the Candle Industry
Before starting a candle-making business, it is necessary to research the industry and its current trends. You will need to research the types of candles that are selling well in your target market, the prices of the candles, and the target audience to sell candles to. The National Candle Association is a great place to gain some common knowledge. Additionally, you will need to research the cost of manufacturing candles, which will help to determine the pricing of your candles.
2) Develop a Business Plan
Creating a detailed business plan is crucial in achieving your goals successfully. A business plan will include the cost of materials, serving your target market, production and operations, marketing strategy, and pricing strategies for luxury candles. Be sure to include projections for the growth of your business and the cost associated with scaling the production of your candles.
3) Choose a Niche
Choosing the right niche in the candle-making industry is vital, as it helps you appeal to your target market and establishes a unique selling proposition. Your candle market niche may be focused on scents, the aesthetics of the candles' physical appearance, burning quality, or the source of materials. Determine your value proposition and come up with a unique selling proposition and a business name that will be appealing to your target market.
4) Acquire Candle-Making Skills
To be able to produce high-quality candles, it is necessary to learn the craft of candle-making. There are numerous online resources and courses available to learn the skill of candle-making. Consistent practice and experimentation will allow you to develop your scent combinations, candle wax types, and techniques to create candles. You can join candle-making communities, attend workshops at a local craft store or incorporate apprenticeship programs to enhance your candle-making skills.
5) Market Your Candle Making Business
Marketing your candle-making business is crucial in reaching your target audience and building your brand. Develop a comprehensive marketing strategy that incorporates social media, advertising, and attending craft and trade shows. Promoting your candle line and brand through word-of-mouth, content creation, and blogging can also lead to increased customer engagement.
The Average Cost of Starting a Candle Business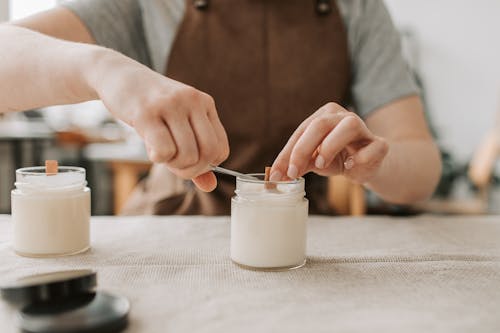 Candle making can be a rewarding and profitable business venture for those with a passion for creating both scented candles and decorative candles. However, starting a candle business from scratch can be daunting, especially when it comes to the financial aspect. The average cost of setting up a candle business depends on several factors like the size of the company, the type of candles produced, production capacity, and marketing expenses.
Next, we will break down the different cost elements involved in starting a candle small business, providing you with valuable insight into what to expect.
Equipment and Supplies
One of the significant start-up costs is the equipment and supplies required for candle making. Equipment like mixers, melters, molds, and packaging materials can cost candle makers anywhere from $1000 to $5000. High-quality raw materials like wax, wicks, and fragrances can drive up the cost of the candle-making process significantly.
Overheads
Apart from equipment and supplies, overhead is another essential start-up cost that includes rent or mortgage payments for space used, utility bills, commercial property insurance, business insurance, permits and licenses, taxes, and labor expenses.
These costs will differ depending on your business structure, location, space rented, and investment size. Typically, these expenses can range from a few hundred dollars to over $10,000 per month, depending on the size and scope of the business.
Marketing Costs
Getting a candle business started requires effective marketing. This can mean investing money in branding, packaging, advertising, and promotional materials such as business cards and signage. Average marketing budgets for candle businesses can range from $1000 to $5000 per month, depending on marketing strategies used for selling candles, and who is creating them.
Online Presence
In today's digital age, social media and e-commerce websites can play a significant role in your candle's success. A website tells potential customers about your company, showcases the different candles available and provides direct online ordering.
Additionally, social media marketing through popular platforms like Instagram can help increase your online presence. A candle business cost could vary to maintain their own website and an online presence.
Production Capacity
The scale of your candle production can also impact the cost of starting your candle sales business. Bigger candle-making companies will have more significant overheads that come with larger production, including electricity, employee wages, and finding storage and shipping areas. Smaller candle companies will have lower overheads to manage.
Starting a candle business requires a certain amount of investment, but the rewards can make it very much worth the investment if done right. It's essential to have a clear budget in place and figure out your costs up to the first year of your business.
It's a good idea to open a separate business bank account to keep your personal and business expenses separate. Keep records and track your spending, ensuring you are not going over budget. In summary, it's worth keeping costs in mind when setting up a candle-making business. Taking careful steps will increase the chance of your business being a profitable one.
Why Market Research Is Crucial For Starting Your Own Candle Business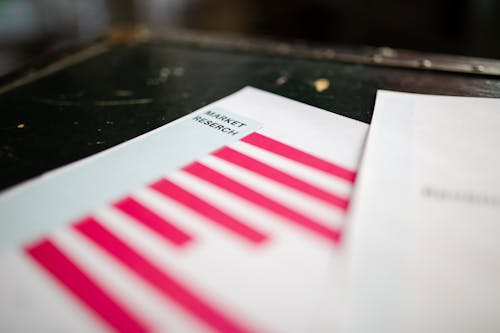 Starting a business can be exciting, but it also comes with a lot of risks. You can have the best business idea in the world, but if you don't understand your target customer and the market, your business will fail. This is where market research comes in.
Market research helps you gain valuable insights into your industry, understand your audience, the mass market, and make informed decisions. Lastly, we'll take a closer look at the importance of market research when starting a business.
Identifying Market Opportunities
One of the primary benefits of market research is that it helps you identify market opportunities. By analyzing industry trends and customer behavior, you can identify gaps in the market and develop products or services that meet customer needs.
Conducting market research can help you discover the size of your potential audience, their spending habits, and what products or services they currently use. This information can help you develop and refine your business idea, ensuring that you create a product or service that resonates with your target customers.
Reducing Business Risks
Starting a business involves taking risks, but market research can help you mitigate those risks. By identifying potential obstacles ahead of time, you can find ways to overcome them before they become issues.
For example, you might discover through market research that your target audience is not interested in your product or that there are already too many competitors in your market. Armed with this information, you can change your approach or pivot your business idea to something that's more likely to succeed.
Understanding Your Competition
Market research also helps you understand your competition. By analyzing their strengths and weaknesses, you can develop strategies to differentiate your products or services from theirs. This can help you craft effective marketing messages that stand out and resonates with your target customers.
You can also identify gaps in your competitors' offerings and capitalize on those gaps by creating products or services that meet customer needs that aren't typically available in retail stores.
Improving Your Marketing Efforts
Market research not only helps you understand your customers, but it also improves your marketing efforts. By understanding their pain points, you can create messages that resonate with them and drive them to take action. Market research can also help you identify the best channels to reach your target customers, whether it's social media, email marketing, or traditional advertising.
Making Data-Driven Decisions
Finally, market research helps you make data-driven decisions. Instead of relying on gut feelings and assumptions, you can use data to inform your decisions. By collecting and analyzing data, you can make informed decisions about your products, pricing, marketing messages, and more. This can help you avoid costly mistakes and ensure that your business is on the right path to success.
In conclusion, market research is crucial for starting a business. It helps you identify market opportunities, reduce risks, understand your competition, improve your marketing efforts, and make data-driven decisions. By taking the time to conduct market research, you can gain valuable insights into your industry and target customers, ensuring that your business is set up for success. So, before you launch your business, make sure you do your market research first. It could be the difference between success and failure.
Starting a candle-making business can be both fulfilling and profitable. It is a business venture that requires hard work, dedication, and patience to achieve success. Remember always to research your market, create a business plan, choose your niche, develop your candle-making skills, and promote your own business. With these steps, you are well on your way to becoming a successful candle-making entrepreneur!
Did you know SEO (Search Engine Optimization) can play a huge part in ranking higher in search engines. Priceless Consulting LLC provides your business SEO services as well as web development services so you can reach your target audience more efficiently.