Are you a busy business owner? Do you struggle to eat healthy meals? Have you ever heard of Factor Meals? Factor meals are healthy, pre-prepared meals that are designed to help you reach your health and fitness goals, especially when you're busy.
Whether it's weight loss, increased energy levels, or improved nutrition, factor meals can make achieving those goals easier. Let's take a closer look at why factor meals are so helpful for improving your overall health.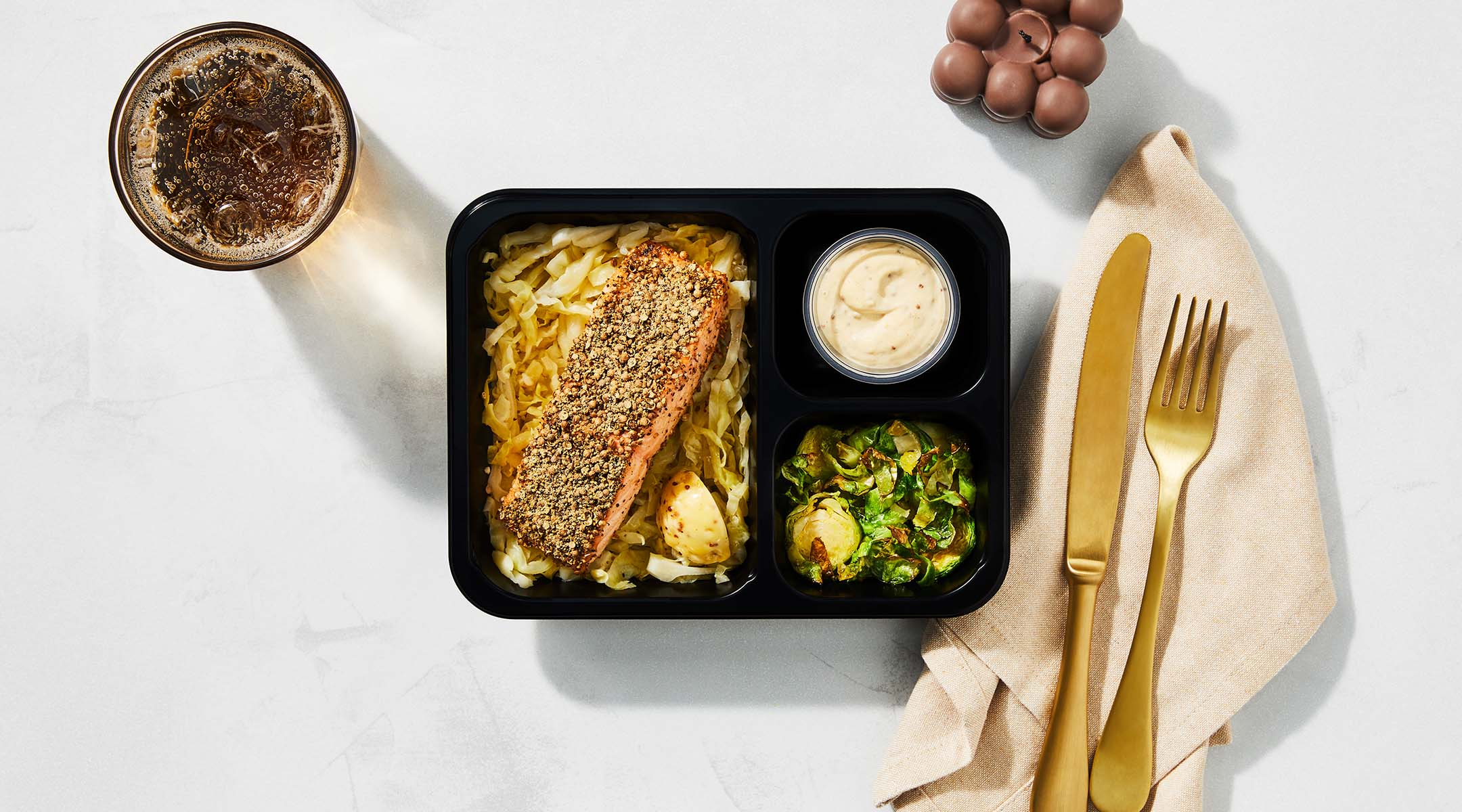 The Importance of Eating Healthy
As a busy business person, it's easy to prioritize work over everything else. Unfortunately, that often means sacrificing healthy eating habits in favor of quick and convenient meals. But the truth is, taking care of your body is just as important as taking care of your career.
Eating a balanced diet rich in nutrients not only keeps your physical health in check, but also has a positive impact on your mental wellbeing. By incorporating nutritious meals into your busy schedule, you'll have more energy, increased focus, and a decreased risk of chronic illnesses.
So whether it's packing a salad for lunch or choosing a healthy restaurant for dinner, make a conscious effort to fuel your body with the nutrients it needs to thrive. Your health and success go hand in hand.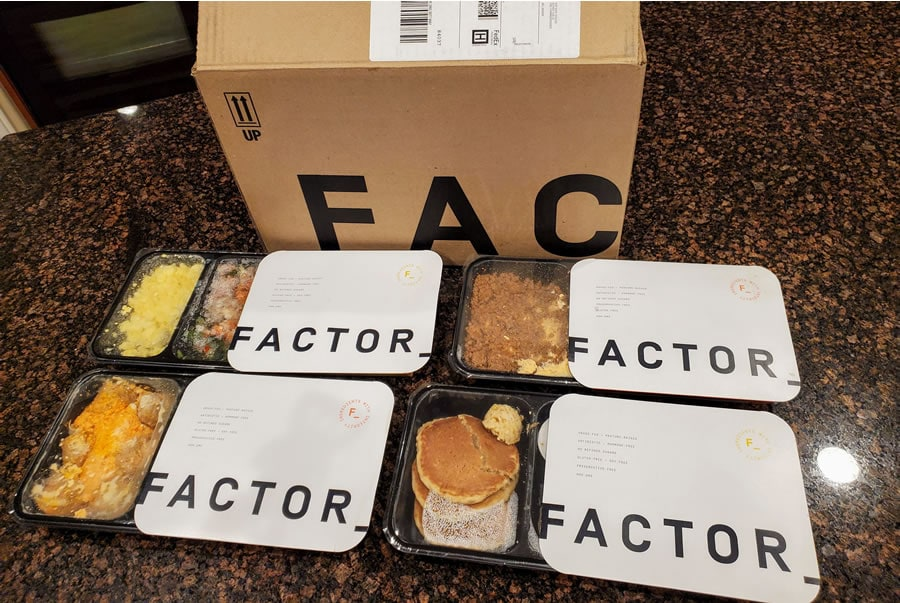 Benefits of Meal Delivery Services
In our fast-paced world, meal delivery services have become a game-changer for those who lead busy lives. The benefits of a prepared meal delivery service range beyond convenience and are vital for healthy eating habits.
Firstly, prepared meal delivery services save time and reduces the stress associated with grocery shopping, meal planning, and cooking. Who wants to grocery shop these days?
Secondly, the meals are professionally and carefully crafted to meet the dietary requirements of each customer, with a vast array of options to choose from.
Additionally, prepared meal delivery services foster healthy eating habits, with a focus on portion control and the use of high-quality ingredients.
Finally, these services provide the perfect solution for those wanting to adhere to specific diets, whether it be vegan, paleo, or keto. Plus you can avoid meal repeats.
In conclusion, a meal delivery service is great investment for anyone looking to lead a healthier, stress-free lifestyle, especially those with a busy life that don't want to miss out on meal quality.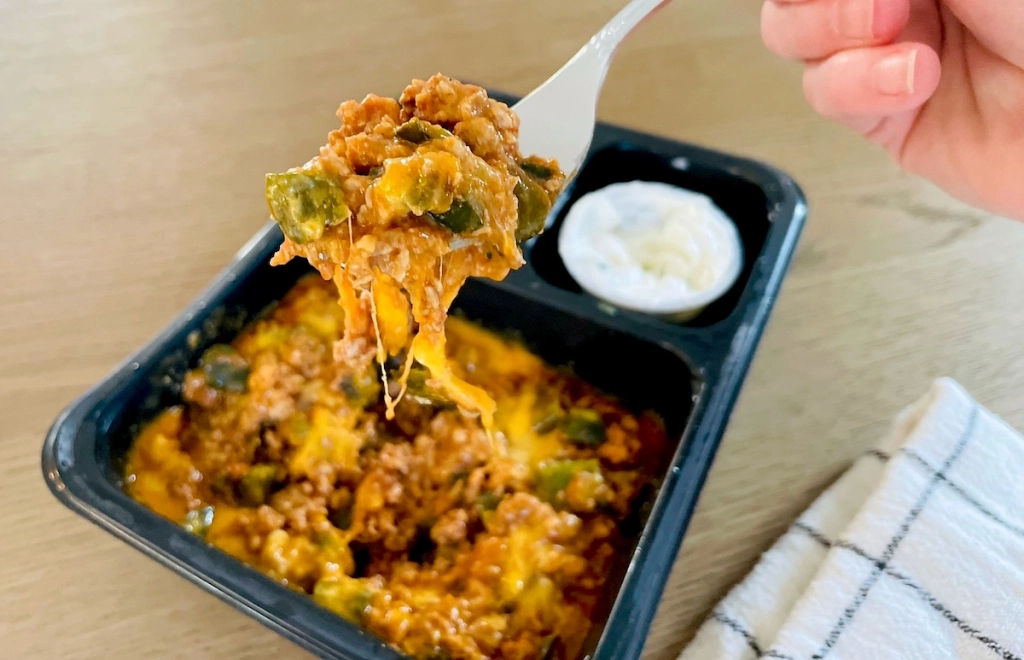 Why You Should Use Factor Meals
Factor meals price is reasonable, given the high quality ingredients in each meal. Plus the factor customer service is willing and able to help you with every question you may have. Skip all those meal plans, and get your meals delivered straight to your door in cold gel packs to keep them fresh.
After your meals arrived, you'll have your week's menu complete. What could be better than your weekly meals arriving right to your front door?
Variety and Convenience
One of the biggest advantages of factor's meals is that they offer a wide variety of meal options. With traditional meal prep, you often end up eating the same types of food over and over again which can become boring after a while.
Plus you have to deal with the whole cooking process and have the cooking skills to actually make it taste good. With Factor, you can taste meals that are already delicious and you don't have to have any cooking skills. Cooking factor meals is easy. With easy to follow instructions, you just have to throw your meal in the microwave for the time instructed.
You can have a weekly menu with balanced nutrients and you can avoid meal repeats. Factor meals provide variety while still being healthy. There's no need to sacrifice taste when you're trying to eat healthier! With a rotating menu, you'll enjoy every meal selection you make.
In addition to the variety in terms of flavors and ingredients, factor meals also come in different sizes and portions so you can choose the option that best fits your needs and goals.
Whether you want dairy free options, grass fed options, low carb options, low calorie options, or even vegan meals, these calorie smart pre made meals will meet all your dietary restrictions and dietary needs. Make sure to note dietary restrictions when placing your order, especially if you have severe food allergies.
Just wait for factor delivery day and you have your meal plan for the week!
Nutrition Facts
Another great thing about factor meals is that they are proportioned and nutritionally balanced. Meaning a balanced and delicious flavor all in one!
This means that all the nutritional information is clearly labeled on each meal package so you know exactly what you're putting into your body.
This makes it easy to track your calorie intake, macronutrient ratios (such as carbs/fats/protein) etc., as well as any specific dietary restrictions such as gluten-free or vegan diets.
You can make sure to follow the correct daily calorie intake, eat less saturated fat, and enjoy high protein meals. Plus factor meals only has fresh meals! They're good for up to seven days.
Staying On Track
Meal prepping can be time consuming – not to mention overwhelming – but with factor meals all the hard work has already been done for you!
All you have to do is heat up the meal and eat – no more spending hours in the kitchen preparing elaborate dishes!
Plus, since the portion size of each meal is already determined for you, there's less temptation to overeat which makes it easier for individuals looking to lose weight or maintain their current weight stay on track with their diet plans.
Single serving meals in a reasonable time frame, what could be better than that?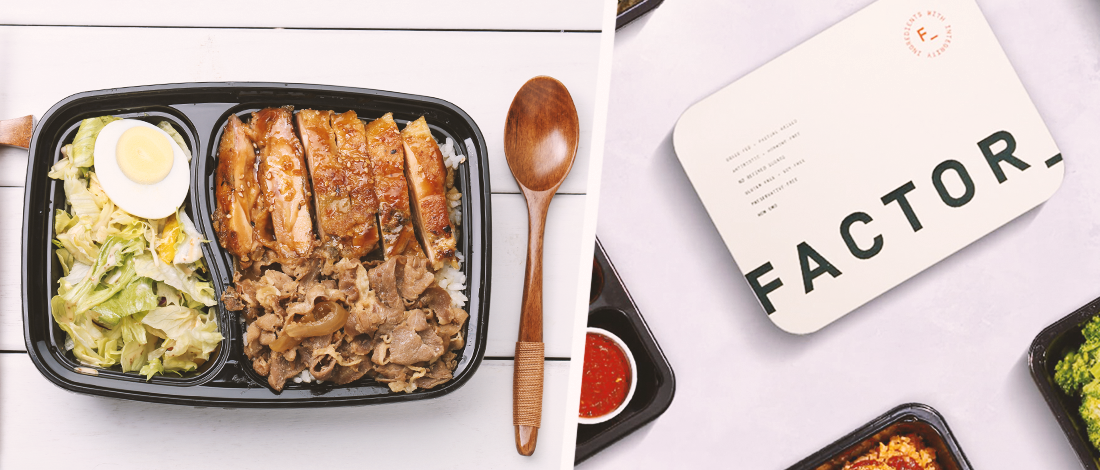 Why is Factor Meals Better than Other Meal Delivery Services?
Factor meals are simply the best meal delivery services out there. Why, you might ask? Well, it's simple. At Factor, they put their customers first and ensure that they receive the best quality meals that are not only delicious but packed with all the nutrients that one's body requires.
The ingredients are sourced from the best farms in the country and are free from harmful substances. Unlike many other meal delivery services that use bland ingredients, Factor meals are exotically flavored to keep you coming back for more while keeping up with your health goals.
Whether you're a vegan, vegetarian or meat lover, you are guaranteed to find something at Factor that will suit your taste buds. So why go for anything else when you deserve the best? Get yourself some Factor meals today!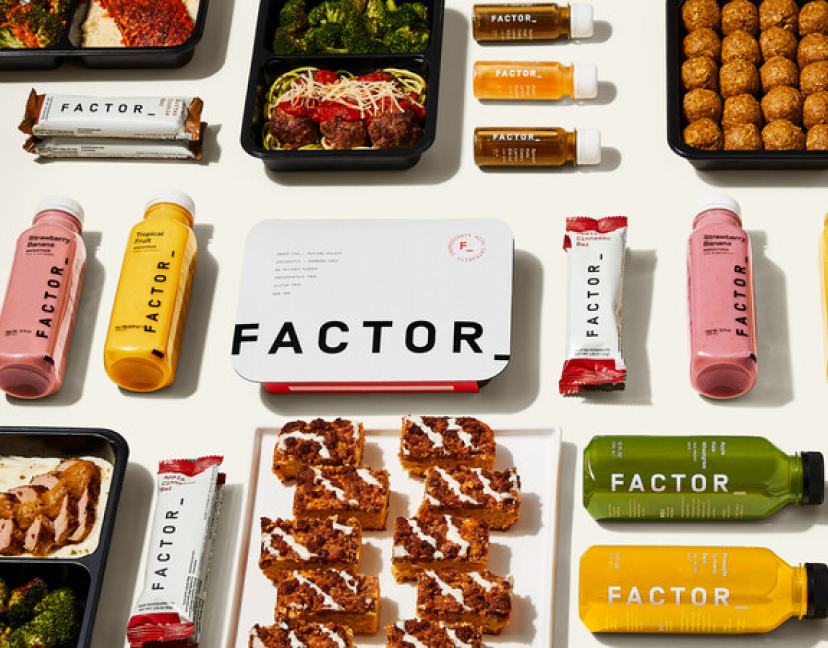 Our Favorite Factor Meals
At Priceless Consulting, we use factor meal delivery services to stay on track during the week. Working from home and constantly being busy makes it hard to prepared meals each day. So to increase our mental health, we get them delivered, even if most meals are just for lunch.
With factor, you can pick the amount of meals per week you want, making it perfect for that midday pick me up, we need to keep going with our busy days. We love their cold pressed juices and everything that factor offers.
The convenience is next level, especially when we're trying to stay in a low carb, high protein diet. Here's a few of our favorite meals you may want to consider if you're as busy as us!
Cavatappi & Italian Pork Ragu

With the pork perfectly cook, and the garlic roasted broccoli, this meal is perfect for anyone looking for a little bit of pasta in their life. Plus it's calorie smart!

Honey Mustard Chicken

Delicious chicken with perfectly roasted rosemary potatoes and garlic green beans. This meal is calorie smart and has high protein!

Char-Grilled Burger & Mushroom Cream Sauce

With steamed spinach, tomatoes and parmesan cauliflower mash, this meal is keto and high protein!

Cheesy Bacon Ranch Shredded Chick

Paired with portobellos and garlic roasted broccoli, this is yummy. Especially for those that are keto and want a high protein meal!

Santa Fe Beef Bowl

This might be the ultimate best meal right now. With green chile cheese sauce, and mexican cauliflower rice, this is the perfect meal for anyone craving a little bit of spice. Not only that, but it's keto, calorie smart, and high in protein!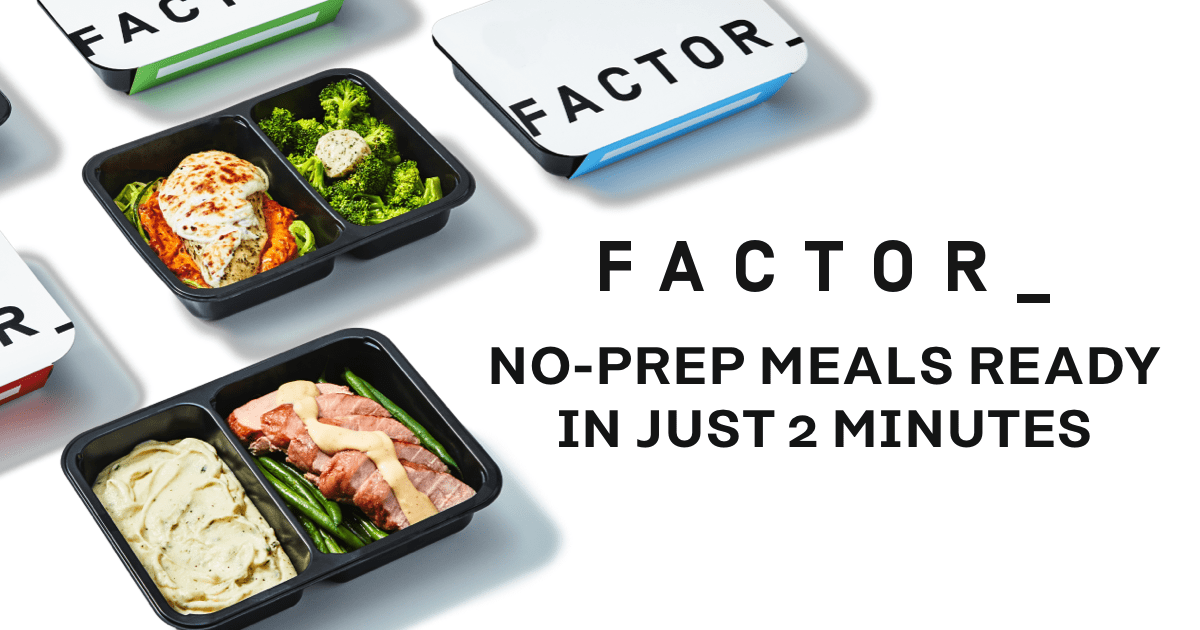 Conclusion
Sticking with a healthy diet doesn't have to be difficult when using factor meals. We understand that sometimes it's hard to eat healthy when you're a busy entrepreneur, but with meal delivery services you can eat better with less stress!
With freshly prepared food options that offer variety in terms of flavors and ingredients while still being nutritionally balanced, it has never been easier (or tastier!) to reach your health goals without sacrificing flavor or nutrition in the process. Factor meals is the perfect delivery food service for those who are constantly working.
So if you're looking for an easier way to stick with your diet plan without compromising on flavor or nutrition then consider adding factor meals into your rotation today!