In todays day and age, everything is run over the internet. It doesn't matter if you are shopping for a Christmas Gift or researching the best places to eat. Everyone utilizes the internet to make important daily decisions. One of the questions I get everyday from new businesses is the simple question "Do I really need a website"?
I like to use analogies to put things into terms that anyone will be able to understand. If you have a dog, how did you find your veterinarian? If you own a home, how did you find a realtor? Better yet, do you pay for your internet access? Chances are, you found all of these things online. We tend to do online research in order to pick what exactly we want to buy. You probably looked into competition when you picked what service provider you would use. You may even look for deals to make sure you're getting the best bang for your buck. All of these companies that you decided to go with ended up having one huge thing in common. They care about their online presence; and you should too!
According to Entrepreneur.com, more than 80 percent of Americans say they do online research before making a purchase. So if you don't have a website, how are you getting your product or service in front of that 80% of customers that are specifically looking for you online? You're not.
3 Key Factors of a Solid Website
SEO (Search Engine Optimization)
When developing a website, the first thing on our minds at Priceless Consulting LLC, is not only helping you to build out and grow your online market (a market many businesses are convinced they don't need, until they do), but putting a solid focus on SEO (Search Engine Optimization) in order to keep that beautiful presence in the limelight, and help you shine. Having solid SEO across every aspect of your site is paramount to operating a successful online business. No focus on SEO means no focus on your business!
Mobile Friendliness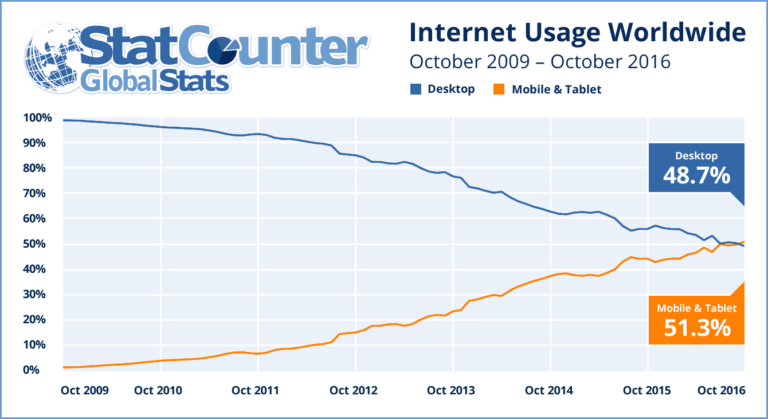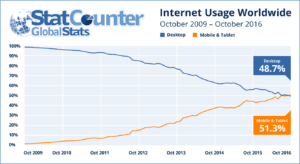 Back in 2016, Stat Counter published an article focusing on Internet Usage across the world. And in good millennial fashion, we boosted the charts and it was finally proven that the average person visiting your website is going to be doing so on a mobile device of some sort. The problem with so many websites out there today (especially when they are not setup by someone who knows what they are doing), is that the site is not mobile friendly. When you visit a site, you want the information to load quick, clear, and full screen; no matter the size of the screen you are viewing it on. We ensure that all sites we work on are completely mobile friendly so that you don't have to worry about losing traffic due to an unreadable site.
Call to Action
Building quality SEO on a website is tough, and maintaining it even harder, but once you have people visiting your site and finding your website via a search engine, you want to take advantage of the fact they have chosen to visit you. One of the questions we always ask ourselves when building a website is "If I can get someone to visit my site, what do I want them to actually do"? This is a very important step in building a website that is going to provide results. You need to focus your content on your audience, and when they spend time looking at it, provide an action for them. Whether you have a popup to gather their email address and contact them, or a link to give you a call, there has to be some sort of action to drive that visitor into a lead for your business.
So just keep in mind, if you want to drive results, you need to drive your website!