Professional Web Design and Web Development Services
A website design that represents your business and engages customers.
We Know Web Development.
If you're looking to start a business, it's important that you have a website. A website is the first thing people see when they search for your product or service online. It's also where customers will be able to find out more about your company and what you offer them.
When creating a website, there are many things that need to be considered in order for it to rank well on Google and other search engines. You want your site optimized so that potential clients can easily find information about your business and services offered without having to dig through pages of content just trying to figure out what exactly it is you do.
The best way to ensure this happens is by hiring an SEO expert who knows how Google works and how they can help improve rankings for keywords related specifically to your industry or niche market. This will allow customers searching online for products or services like yours to come across the right page at the top of their results instead of wasting time scrolling through irrelevant sites which may not even provide them with what they were looking for in the first place!
Contact Priceless Consulting LLC today if you would like assistance building an effective website from scratch!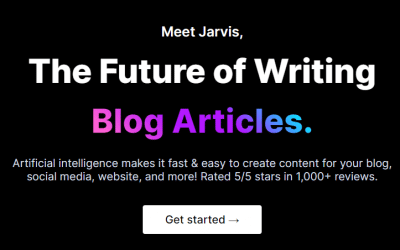 Jasper AI, an Artificial Intelligence tool, is a concept that has been in development for much longer than most of us realize. Many of you are probably familiar with the idea. If not, that's okay—we'll be happy to give you some background. Artificial Intelligence is...