Google has announced that it will be ending its support for the popular Google Universal Analytics (UA) platform by summer this year.
This news may come as a shock to many businesses and marketers who have used the UA platform for tracking user behavior on their websites.
However, all is not lost; read on to find out what you need to know about this change and the steps you should take in order to prepare.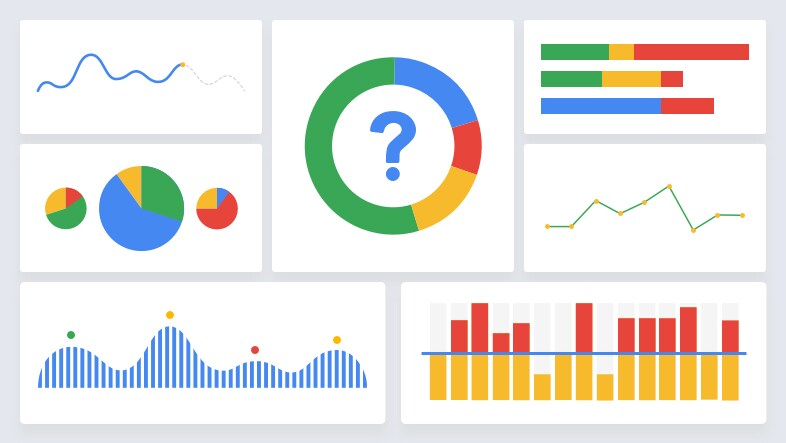 What is Google Analytics?
Google Analytics is an indispensable tool for businesses and website owners. This powerful platform provides data collection and valuable insights into website traffic, including page views, bounce rate, and user behavior.
With Google Analytics, you can track the behavior of your website visitors and learn more about your target audience. By analyzing data, you can identify areas for improvement and create a more effective digital strategy.
So whether you're a small business owner or a large corporation, Google Analytics is a must-have tool for making data-driven decisions and achieving success online.

What Is Google Universal Analytics?
Google Universal Analytics was a true game-changer in the world of website analytics. This advanced platform is much more than just a tool for tracking pageviews and visitor demographics.
Universal Analytics offers business owners and marketers access to an unparalleled view of their website traffic and easily observable data, with the best Universal Analytics property being real-time data on user behavior, plus multi-device tracking, and even custom metrics and dimensions to help optimize their site for conversions.
By leveraging this powerful technology and core functionality, websites gained significant insights into how users interact with their content, and ultimately make data-driven decisions to improve their entire digital marketing presence.
Thus leading to targeted content marketing and data driven attribution for Google Ads. The custom dimensions in the Universal Analytics settings made businesses capable of analyzing their event based data model and turn it into something that would benefit their business.
With the end of Google Universal Analytics, you'll want to export any previously processed data. Universal Analytics properties will stop July 1st, 2023. You'll have access to historical data for at least six months after this version of Google Analytics is fazed out.

What Is Ending?
Google Universal Analytics was first released in 2012 and quickly became one of the most widely-used analytics platforms on the web.
It allowed Google analytics users to track user behavior across multiple devices, as well as giving them access to powerful analysis tools and new insights.
Unfortunately, with the launch of Google Analytics 4 (GA4), Google has decided to end its support for UA by July 1st, 2023.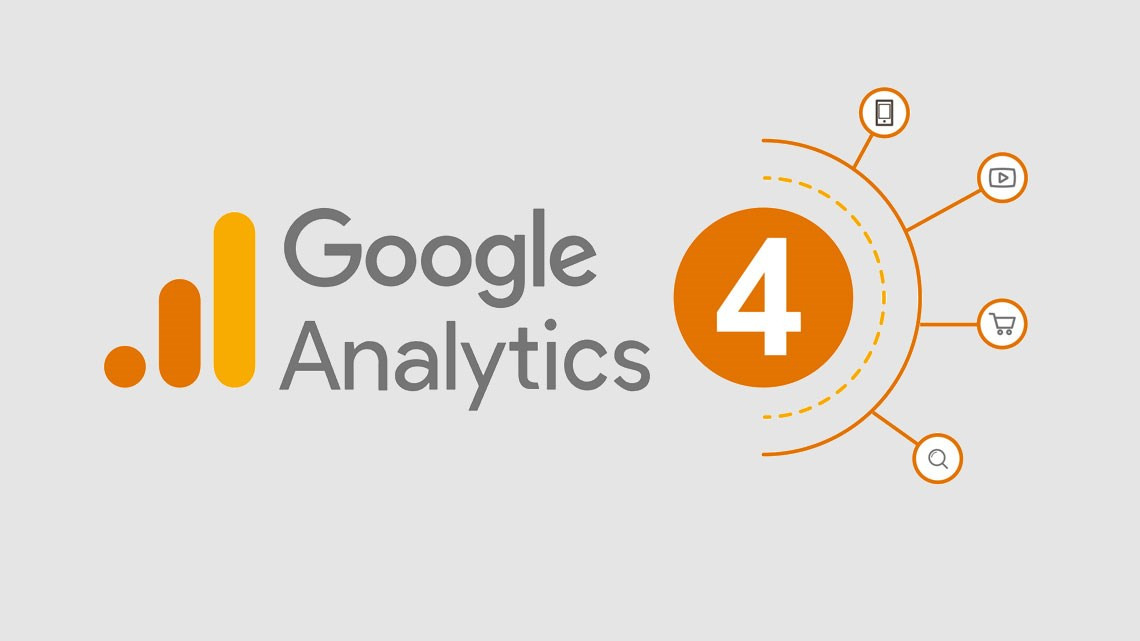 Google Analytics 4
If you're running a website or online business, then you've likely heard about Google Analytics – a powerful tool that provides valuable insights into your website's performance. But what about Google Analytics 4?
This latest version of the popular analytics platform promises to deliver even more advanced tracking and reporting capabilities than its predecessor.
With cross-device tracking, new funnel reporting options, and the ability to measure interactions across a variety of different channels, GA4 is poised to be an invaluable resource for anyone looking to better understand and optimize their online presence.
Whether you're a seasoned marketer or just getting started with data-driven decision-making, Google Analytics 4 is definitely worth checking out. If you already have the previous version of Google Analytics, you'll notice more easily observable data collection.
Make sure to switch to Google Analytics 4 to continue to collect data to better the customer journey.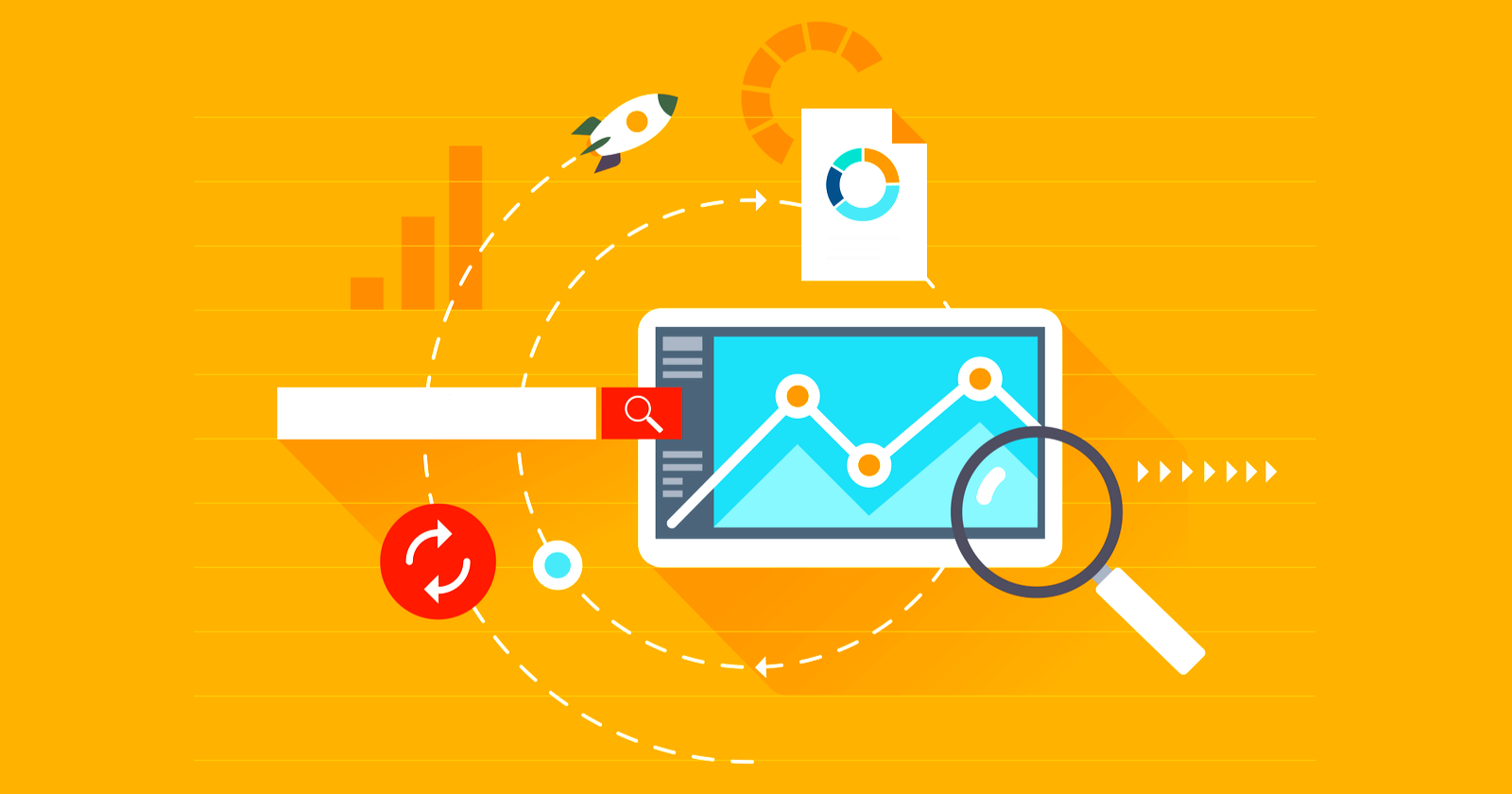 What Does This Mean For Me?
If your website currently uses UA, then you will need to migrate your data over from UA to GA4 to keep tracking user behavior.
As long as you haven't opted out, Google likely has already done that migration for you. If Google hasn't, the process is relatively straightforward and can be done using Google's Data Migration Tool or by manually exporting your data from UA and importing it into GA4.
Furthermore, if you are using any third-party plugins or extensions that rely on UA data in order to function properly, these too will need updating in order for them continue working after the transition period has ended.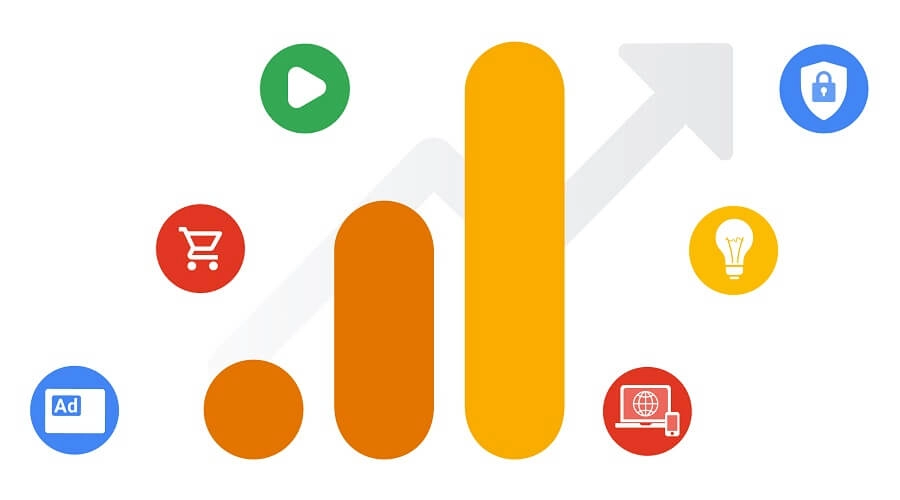 What Are The Benefits of Moving To GA4?
Although migrating from UA over to GA4 may seem like a daunting task at first, there are actually numerous benefits that come with making the switch.
Firstly, GA4 is more comprehensive than the previous generation of analytics. This allows users access to more powerful analysis tools such as predictive analytics and machine learning capabilities.
Additionally, it also offers better integration with other Google products such as BigQuery, Cloud Storage, Sheets etc., allowing users greater control over their data management processes.
Finally, GA4 also supports enhanced security measures such as 2-factor authentication which helps protect against malicious attacks on user data.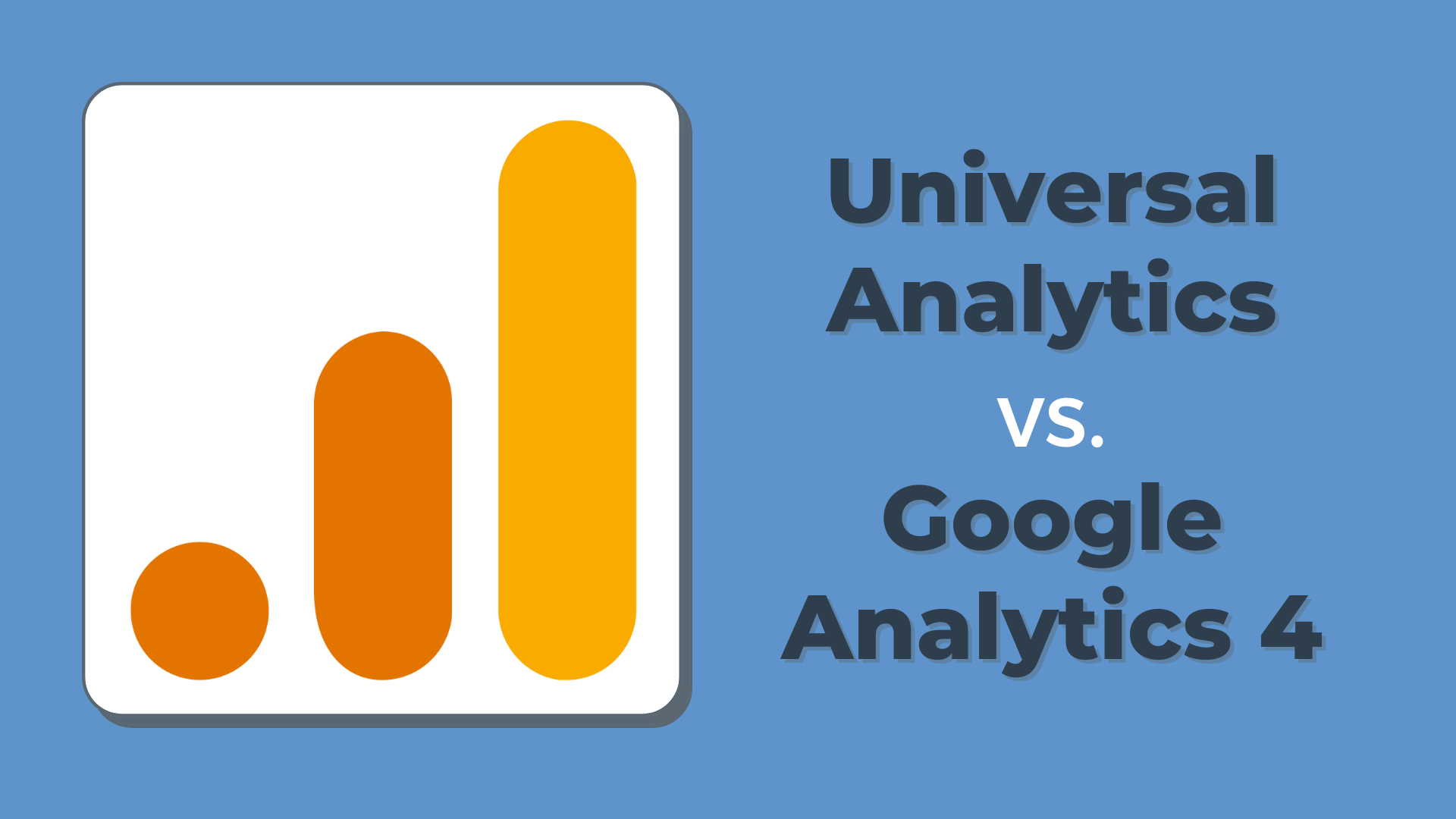 Google Analytics 4 Properties Versus Google Universal Analytics Properties
As digital analytics become more complex, it is important to understand the differences between different types of analytics. These are the differences between two of the most popular types of analytics: Google Universal Analytics and Google Analytics 4. You'll want to know them as you make the switch.
Google Universal Analytics (UA) has been around since 2012 and is the traditional version of Google's web analytics platform. The standard Universal Analytics properties are tracking user behavior on websites, such as page visits and time spent on pages.
This gives you an online measurement and first party data of how the consumer is interacting with your business. It also provides information about referral source from other sites, how users are interacting with content, and conversions.
This type of tracking requires a tracking code to be installed on every page that you want to track in the data studio.
Google Analytics 4 (GA4) was released in late 2020 as an upgrade to UA and is a more sophisticated version of web analytics. GA4 utilizes machine learning algorithms to provide insights and recommendations, such as identifying customer segments or uncovering trends in user behavior.
While GA4 has the same property in a sense, the are a few key differences. GA4 also includes additional features like funnel analysis and cross-device tracking, which can be used to better understand customer journeys across multiple devices.
Additionally, it allows for integration with BigQuery for advanced data analysis capabilities.
The biggest difference between UA and GA4 is that GA4 does not require any tracking code to be installed on your website; instead, it leverages existing tags from services like Google Ads or Firebase to capture data from iOS or Android apps.
This makes it easier for businesses to get started with GA4 since they don't need to install any code themselves.
In conclusion, there are significant differences between Google Universal Analytics and Google Analytics 4 when it comes to features, complexity level, ease of use, and data collection methods.
For businesses trying to make sense of their digital analytics strategy, it is important to understand these differences so when the UA data model is no longer, you can understand what you're getting with the new version of Google Analytics.
The Universal Analytics properties will stop processing on July 1st, 2023 and all reports must be exported to keep said data.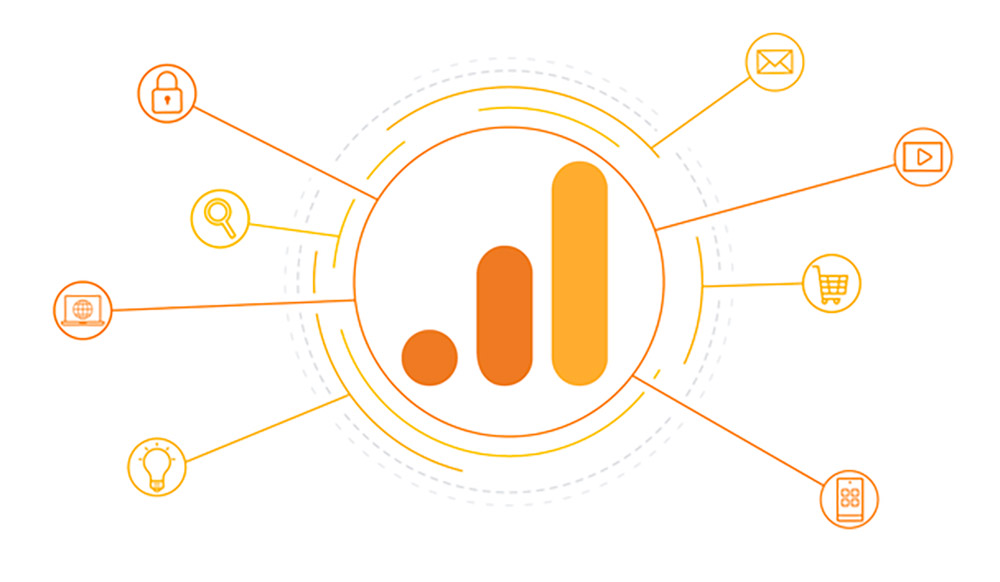 Why You Should Use Google Analytics Reporting
In today's digital age, having a website is essential for any business.
However, having a website alone is not enough. You must be able to gauge its performance and effectiveness, and that's where Google Analytics reporting comes in. It is a powerful tool that helps businesses track their website traffic, understand their audience and behavior, and make informed decisions.
With Google Analytics reporting, you can see which pages are performing best or worst, which keywords are driving the most traffic, and which channels are bringing in the most users. It's a goldmine of information that can help you optimize your website and improve your bottom line.
So if you have a website, and you're not using Google Analytics reporting, you're missing out on a lot of valuable insights that could help your business grow.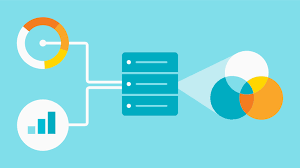 Do You Need Help With Your Google Analytics?
Here at Priceless Consulting, we have a team ready to analyze all your Google Analytics data. We aren't only a web development company, we're the team your need to keep your website and business up and running.
We offer services such as SEO, Google ads and other marketing, website development and website support.
With our team on your side, your can rest assured that your business will thrive in today's digital age. Reach out today to set up a call and we can help you make the switch to Google Analytics 4!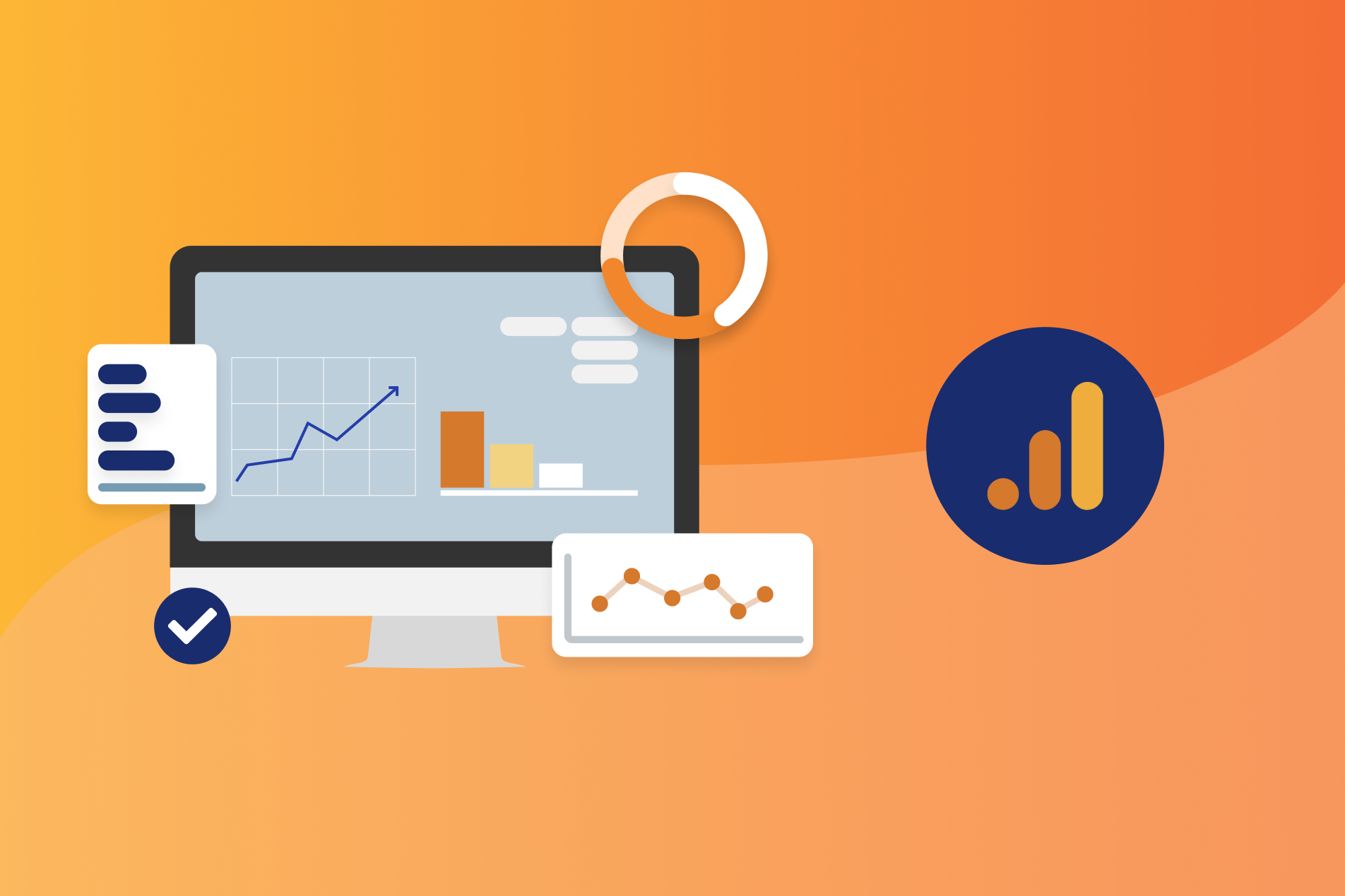 Conclusion
Google Universal Analytics has been an invaluable tool for many businesses since 2012 but unfortunately all good things must come to an end.
While this news may be upsetting for some businesses who have relied heavily on UA for their analytics needs, there's no need to panic just yet; with a bit of preparation and careful planning anyone can make a successful transition from UA over to Google Analytics 4 without any major issues or disruptions. Don't stop processing hits, just make the switch to GA4!
As mentioned earlier there are plenty of benefits that come with making the switch including more robust analysis tools, better security measures and better integration with other Google services so why not take advantage of this opportunity now while it's still available?