Wedding planning can be challenging if you're not organized. Keeping track of all the details from booking vendors to managing the guest list can be overwhelming. Thankfully, wedding websites have made the process more convenient and stress-free.
Wedding websites are a one-stop-shop for organizing wedding details, and they allow easy communication with your guests. Here we'll share some of the best wedding websites.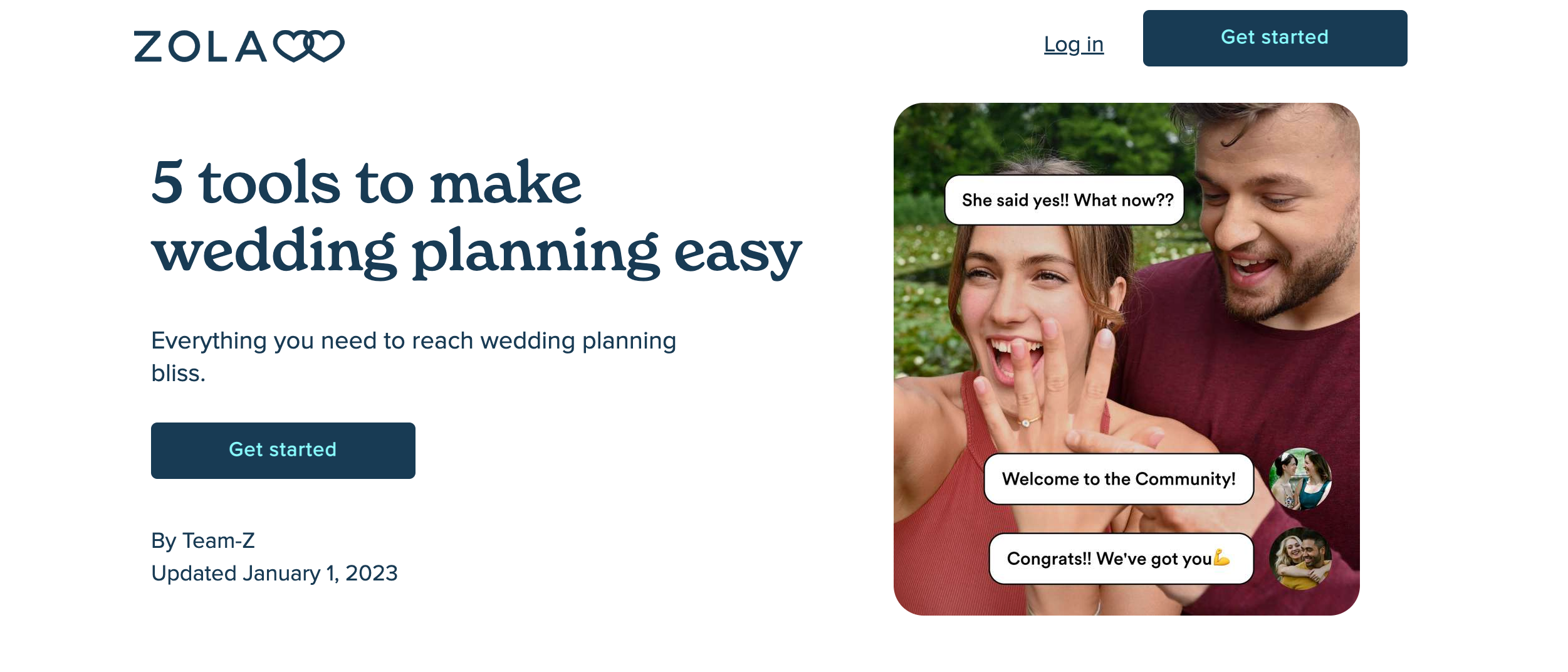 Zola
Zola wedding website is a popular wedding website that offers a variety of wedding services. You can create a custom a free wedding website, manage your guest list, and send invitations.
Zola also lets you customize your registry by adding items from different stores. The great thing is that guests can view the registry and purchase gifts directly from your website.

The Knot
The Knot is another fantastic wedding website that offers various services to simplify wedding planning. You can create your own wedding website, add your wedding details, and manage your guest list.
Additionally, The Knot offers a mobile app that lets you organize your wedding details on-the-go. The Knot also has a vendor directory where you'll find local wedding vendors and their reviews.

Wedding Wire
Wedding Wire is a one-stop-shop for wedding planning tools. Like Zola and The Knot, Wedding Wire lets you create a wedding website, manage your guest list, and send online wedding invitations.
However, what sets Wedding Wire apart is its planning tools, allowing you to customize your wedding timeline and checklist. Wedding Wire also connects you with wedding vendors and offers their reviews.

Joy
Joy is a unique wedding website that offers a beautiful design, ease of use, and no ads. Joy lets you create a personalized wedding website, manage your guest list and even send paperless invites.
One of its best features is its guest list management tool, allowing guests to send RSVPs and get directions to your wedding venue. Joy also has a mobile app, allowing you to plan your wedding easily.

Minted
Minted is known for its stationery, but it also offers a wedding website service. With Minted, you get custom wedding websites, managing your guest list, and sending invitations.
Additionally, Minted offers the ability to create beautiful save-the-dates and thank you cards that match your website's theme.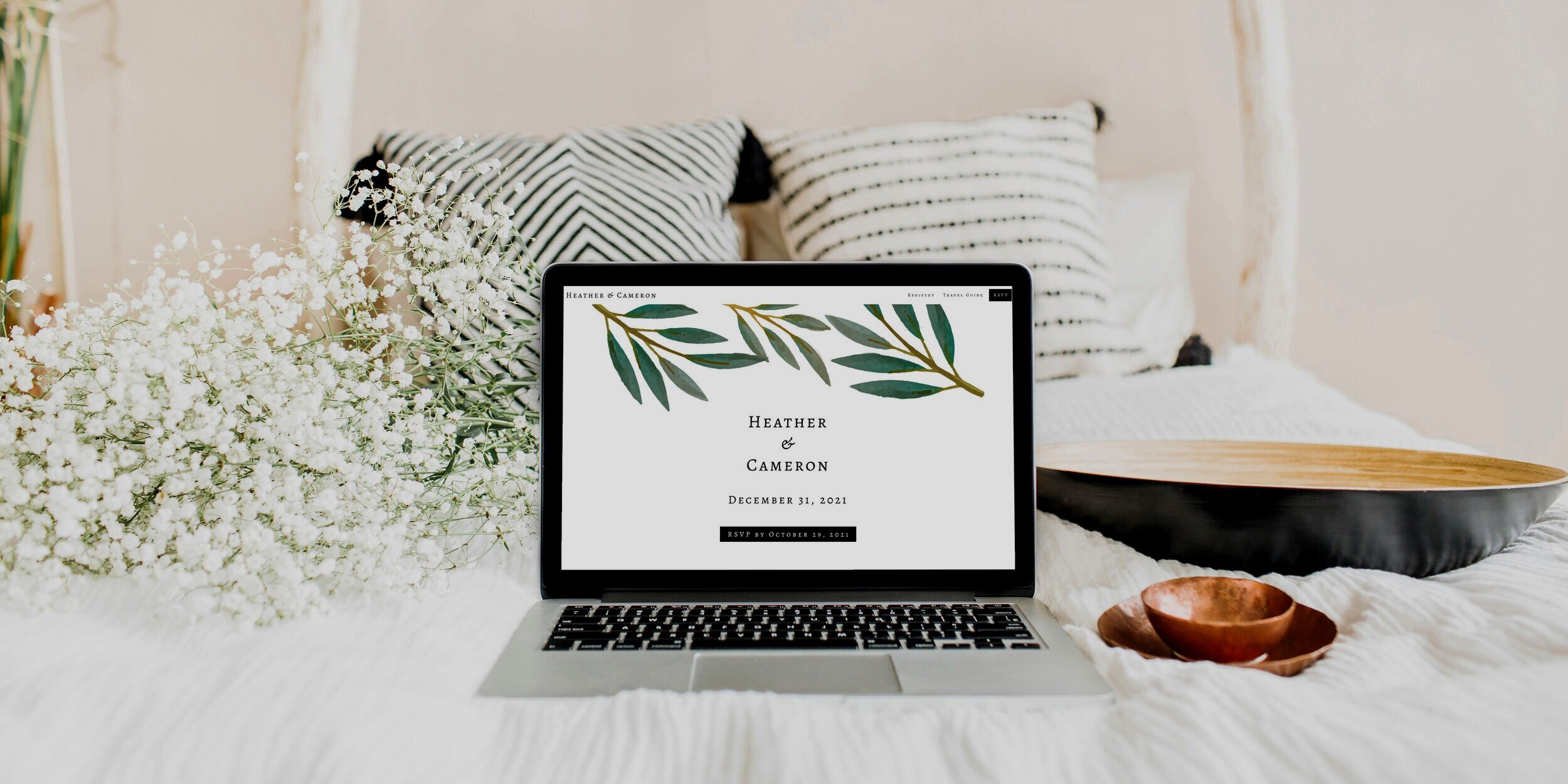 Tips for a Successful Wedding Website
Wedding websites have become a trend in the wedding industry lately. A wedding website can help you share your love story, wedding details and even keep your guests updated about your wedding. A wedding website can save you tons of money on printed invitations and RSVP cards. But, creating a successful wedding website can be a little tricky. Not to worry, though, as this blog post will give you tips for a successful wedding website.
Choose The Best Wedding Website Builders
Choosing the best wedding website builder is very important. You can either choose a free wedding website builder or a paid one. If you want to have more control over the design and content of your website, a paid website platform is the best option. There are several website platforms available, such as WeddingWire, Minted, and The Knot. All wedding websites provide website templates to make it easy to create your website. Choose a platform that fits your requirements and aesthetics.
Keep Your Information Up To Date
Once you have created your website, make sure to keep your information up to date. Add your wedding date, venue details, and RSVP form to the website. Also, add your guests' list so they can view all the details about your wedding. You may also include your love story, photos, and information about the wedding party. When you make updates on your website, make sure to notify your guests via email.
Choose a Design and Wedding Website Theme
When it comes to designing your wedding website, choose a theme that reflects your wedding style. You can either choose a theme that is simple or a theme that is bold and colorful. Use attractive colors and fonts to make your website look inviting and user-friendly. You can also add a few pictures from your engagement shoot, which will make your website more personalized.
Add Personal Touches
Adding a personal touch to your website is important. You can make a "Meet the Couple" page where guests can read your love story. You may include a wedding blog where you update about your journey towards the wedding and planning. Also, you may add an FAQ (Frequently Asked Questions) page where you can answer important questions related to your wedding.
The last and most important rule for a successful wedding website is to make it easy to navigate. Keep your website user-friendly by avoiding too many pop-ups or annoying ads. Make it easy for your guests to find what they are looking for. You may include a navigation bar which allows guests to easily find specific information. Also, test your website on both desktop and mobile devices to ensure that it is easy to use.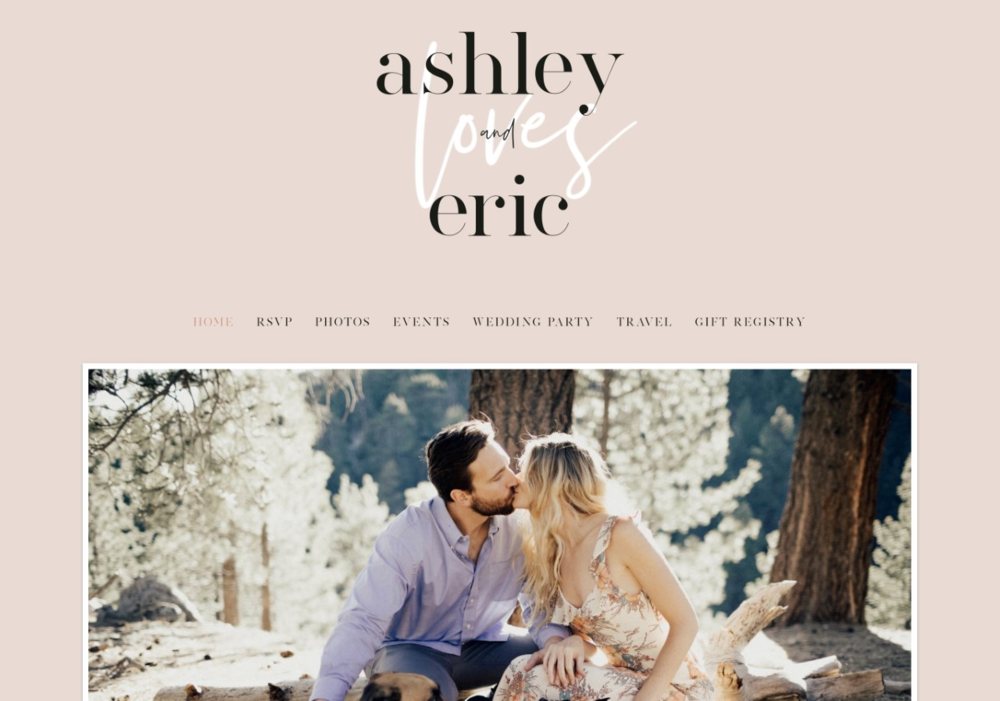 Why Do People Use Wedding Websites? The Benefits of Going Digital
Organizing a wedding can be a daunting task, but thanks to modern technology, it's now easier than ever to plan your dream day. One tool that has quickly become popular is wedding websites.
Gone are the days of mailing a wedding invitation and RSVPs, keeping track of wedding registries and wedding gifts, and navigating multiple websites for wedding details. Wedding websites offer couples the chance for to create a personalized platform to share all the relevant information with their guests in one place.
Easy to Manage and Update
One of the main reasons why couples opt for wedding websites is the convenience it brings. All the necessary details for the wedding, including the event date, location, gift registry, and more, can be uploaded to a single website.
Instead of updating guests through phone calls or emails, updating the website means all the information is consistent and easily accessible. Additionally, any last-minute changes, such as weather or venue updates, can be easily communicated to guests. Plus with most wedding websites you can create a custom domain!
Saves Time and Money
Creating a wedding website means that the couple won't have to spend a vast amount of money posting traditional invitations. Not only can printed invitations become very costly, but they're also time-consuming to mail and might not reach all the guests.
With most wedding websites, there's no printing paper wedding invitations, wedding stationery, or postage cost, and guests can respond to the RSVP electronically with, which further keeps the guest list organized. Send out those digital save the dates and your wedding registry all at once.
Not only is it helpful in terms of organization, but it's also a more environmentally friendly option. Plus you can make a wedding checklist, making the wedding planning process easier.
Offers Unlimited Space
With traditional paper invitations, space is usually limited, forcing couples to keep their wording to a minimum.
On the other hand, with wedding websites, couples can add as many pages as they need, providing the perfect space for them to express their personalities and share fun details about their upcoming event.
Keeps Guests Engaged
Guests tend to be more interested and feel excited to attend the wedding when they know more about it. Weddings can have a lot of information that guests need to know, such as dress codes or special events, which can be posted on the website.
Furthermore, wedding websites can serve as a fun platform to showcase the couple's love story, which can build anticipation for the big day. Plus you can also put wedding party bios, so you can show of your wedding party to all your wedding guests.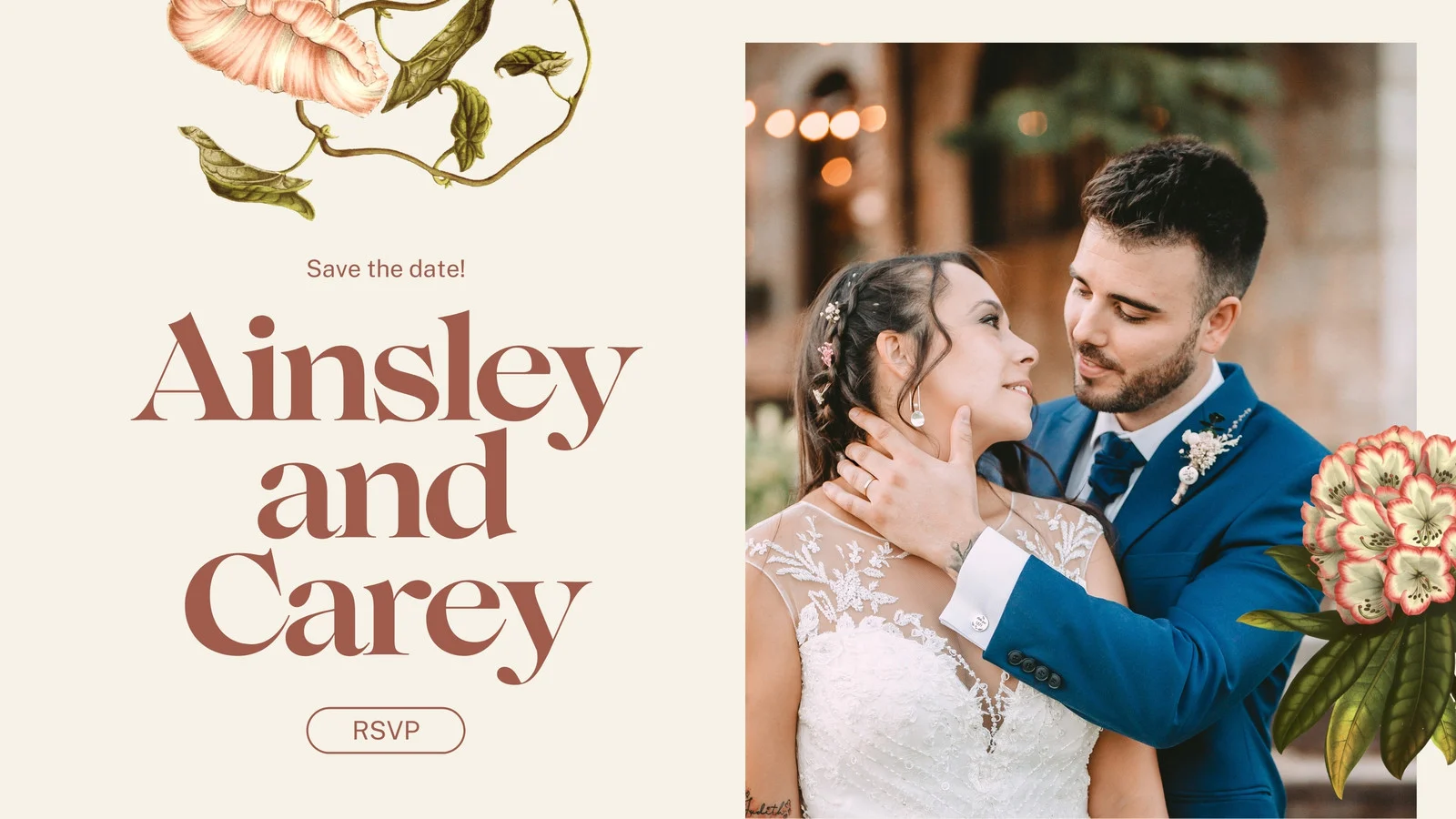 How Much Do Wedding Websites Cost?
When planning a wedding, there are so many expenses to consider. From the dress, to the venue, to the photographer, it can all add up quickly. One expense that you may not have thought about is a wedding website.
Wedding websites provide a way to keep your guests informed about all the details of your big day, from the schedule, to the registry, to the dress code. So how much does a wedding website cost? Well, the answer can vary depending on several factors, such as the features you want, the level of customization, and the length of time you need the website.
However, on average, you can expect to pay anywhere from $20 to $100 for a wedding professional website. While it may not be the cheapest addition to your wedding planning, it is certainly a helpful and convenient one, especially the event management tools!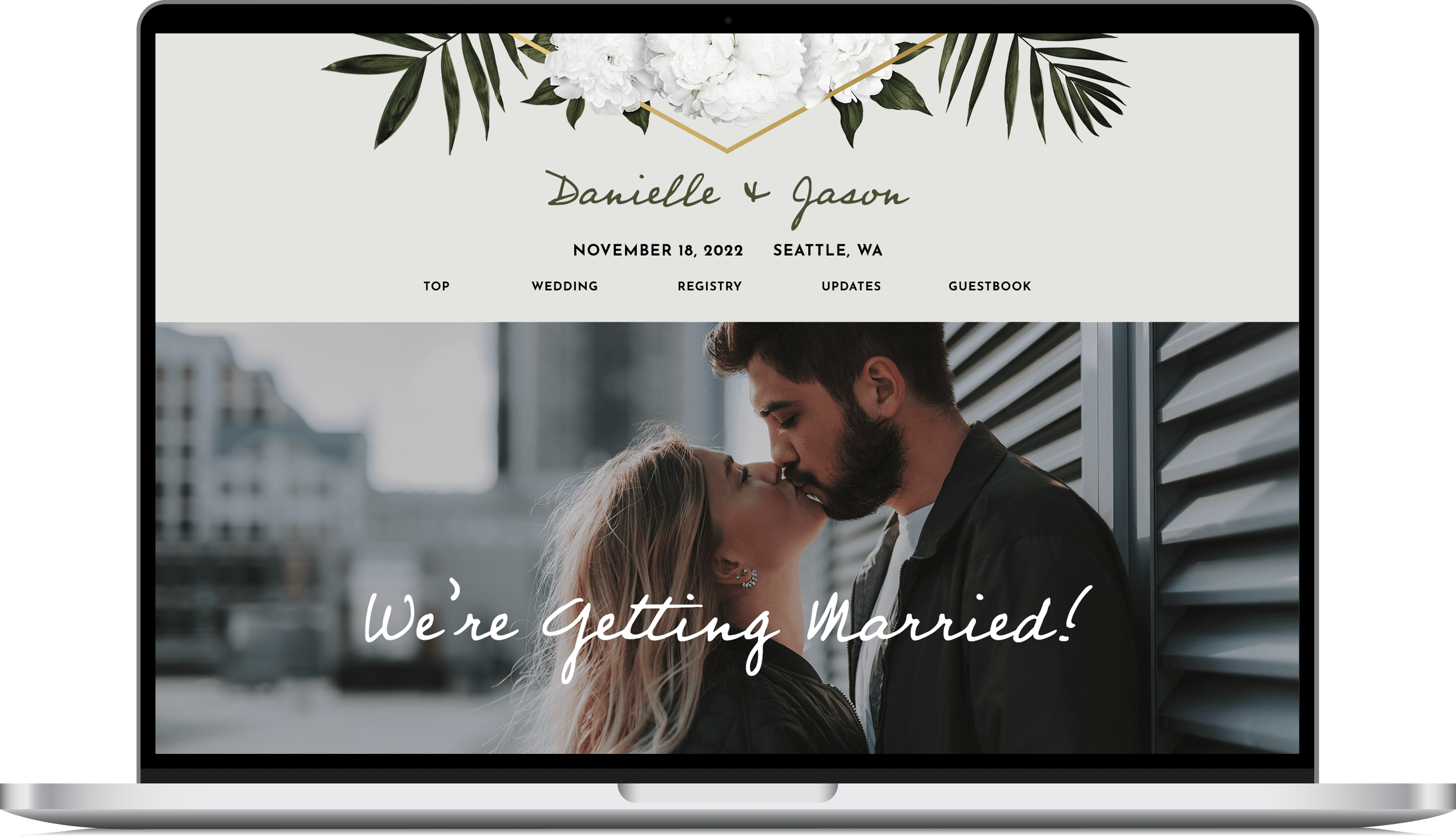 The Ultimate Guide to Including the Perfect Information on Your Wedding Website
Planning a wedding is no easy task. From selecting the perfect venue to picking out your dream dress, there are countless decisions to be made.
One thing that can make the whole process a lot easier is having a beautiful wedding website. When done right, a wedding website builder can provide all the information your guests need in one convenient place.
The Basic Information
The first thing anyone visiting your wedding website will want to know is the date, time, and location of the wedding venue. This information should be front and center on your homepage.
Also, include other relevant information, such as dress code, accommodations, and transportation. You want to make things as easy as possible for your guests, and having all the necessary information in one place will do just that.
A Detailed Timeline
A timeline of events is essential for any wedding website. It's a good idea to include a schedule of events leading up to the wedding, including the rehearsal and rehearsal dinner.
Also, include the timeline for the wedding day itself, including the ceremony, reception, and any other special activities you have planned. And don't forget to let your guests know if there will be any downtime between events, so they can plan accordingly.
Your Story
One of the best things about a wedding website is the opportunity to share your love story. Include details about how you met, your engagement story, and any other tidbits you think your guests might be interested in like a photo gallery of your own photos.
It's also helpful to include photos of the two of you together or with your families.
RSVP and Registry
A wedding website is the perfect place to manage your RSVPs. Make it easy for guests to RSVP by including an online form or email address for responses.
And don't forget to include information about your wedding registry service. Many guests will appreciate having a direct link to your registry, making gift-giving a breeze.
Frequently Asked Questions
Lastly, include a FAQ section on your wedding website. This is a great place to answer any questions your guests may have about the wedding. Common questions might include directions to the venue, information about the bridal shower, wedding date, the dress code, post wedding events, and parking information.
By answering these questions upfront, you'll reduce the number of inquiries you receive from guests, saving you time in the long run.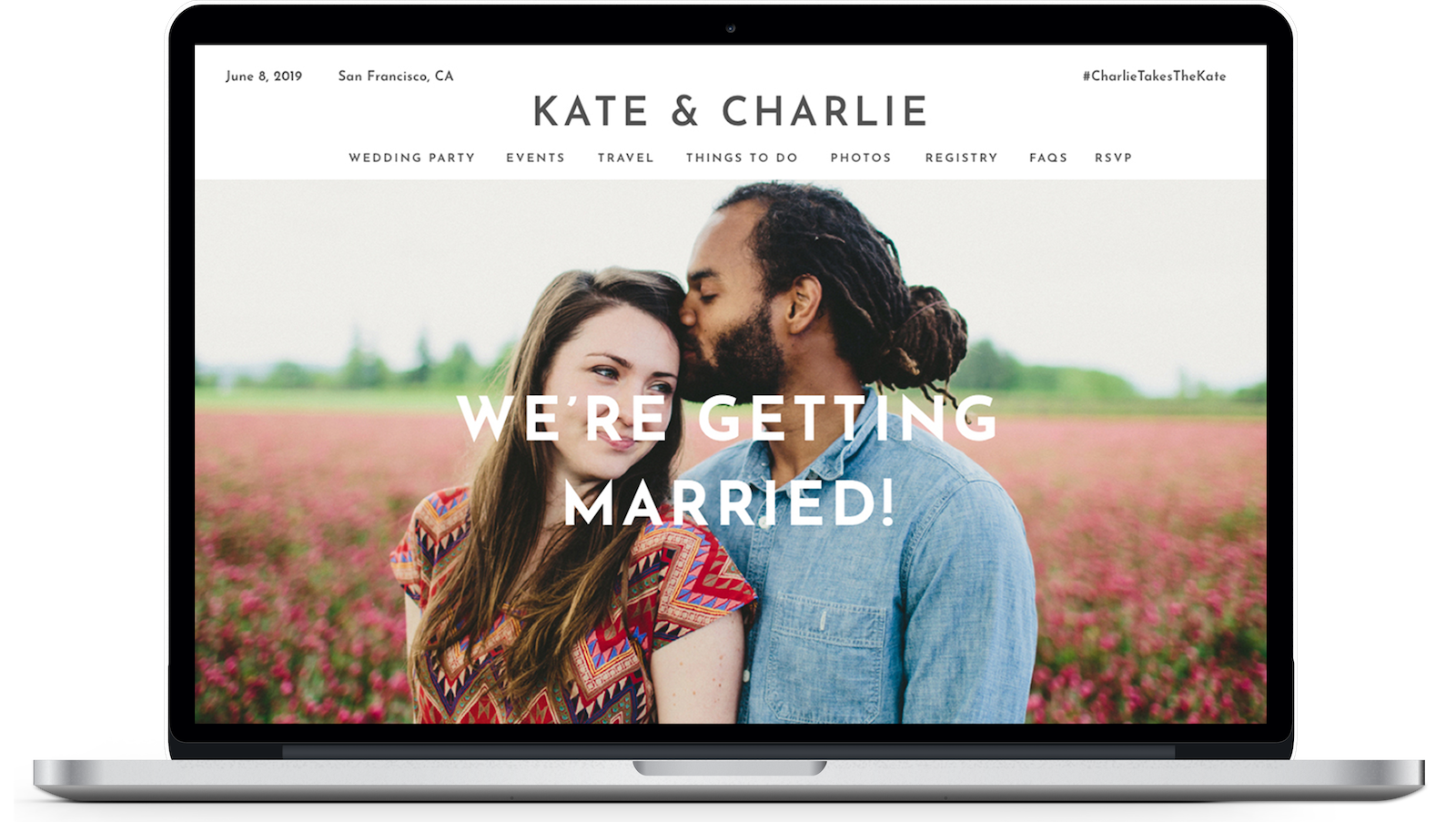 Tips for Having a Successful Wedding
A wedding is one of the most memorable events in anyone's life. It is a special day that marks the start of a new journey with your significant other.
But preparing for a wedding can be overwhelming, especially if you don't know where or how to start. To help you with that, we've outlined some tips for having a successful wedding.
Plan Early
When it comes to weddings, early preparations are key to a successful event. Start planning at least a year or more before your chosen date.
This way, you'll have enough time to sort out everything from the wedding venue, wedding planner, wedding site, caterers, photographers, and other important vendors. Early planning also ensures that you can book and reserve the suppliers you need before they get fully booked for the year.
Set a Budget
Weddings can be expensive, and without setting a budget, things can quickly get out of hand. Decide on how much you can realistically spend and stick to it.
Don't be afraid to negotiate with vendors to ensure you get the best services for your budget. You may also consider DIY options for decor and invites to cut down costs.
Communication is Key
Communication is crucial during wedding preparations. Discuss with your partner and vendors about your expectations, needs, and wants.
This includes finalizing the guest list, seating arrangements, and menu selections. Keep everyone in the loop to avoid misunderstandings and ensure everyone is on the same page.
Focus on What's Important
With so many details to think about, it's easy to get sidetracked. But always remember that the wedding is about YOU and your partner.
Focus on what's important and celebrate the things that matter. Don't get too caught up with the minor details and don't overdo things. Keep things simple yet elegant.
Enjoy the Moment
The wedding day will undoubtedly be a busy day, but ensure you take the time to enjoy each moment.
Take in the beautiful surroundings, spend some time with your significant other, and enjoy the company of your loved ones. Remember that your wedding day is a once-in-a-lifetime experience, make it count!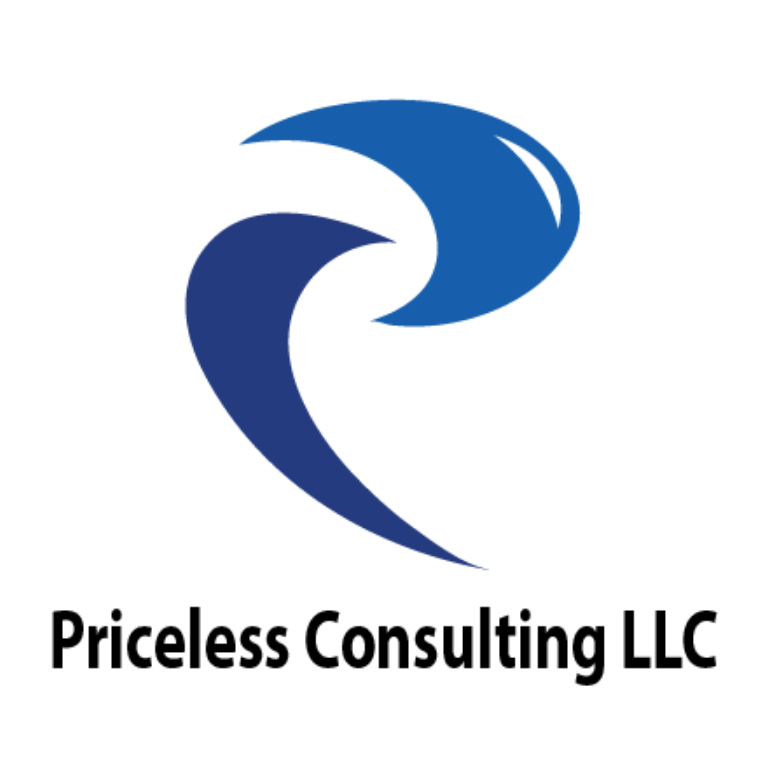 Do You Want To Build A Custom Website?
In today's digital age, having a website is essential for any business looking to expand their reach. But not all websites are created equal. If you want to truly stand out from the competition, consider building a custom website with the help of Priceless Consulting LLC.
We're a team of expert developers and designers who specialize in crafting unique and innovative websites that reflect your brand's personality and values. With our guidance, you can bring your vision to life and create a truly unforgettable online experience.
So if you're ready to take your online presence to the next level, reach out to Priceless Consulting LLC today!