As a therapist, you know that first impressions are important. Are you wanting to have one of the best therapist websites in 2023? When potential clients visit your therapist websites, you want to make sure that it reflects the professionalism and competence that you bring to your therapy practice. Here are some tips for creating a therapist website that will make a great first impression.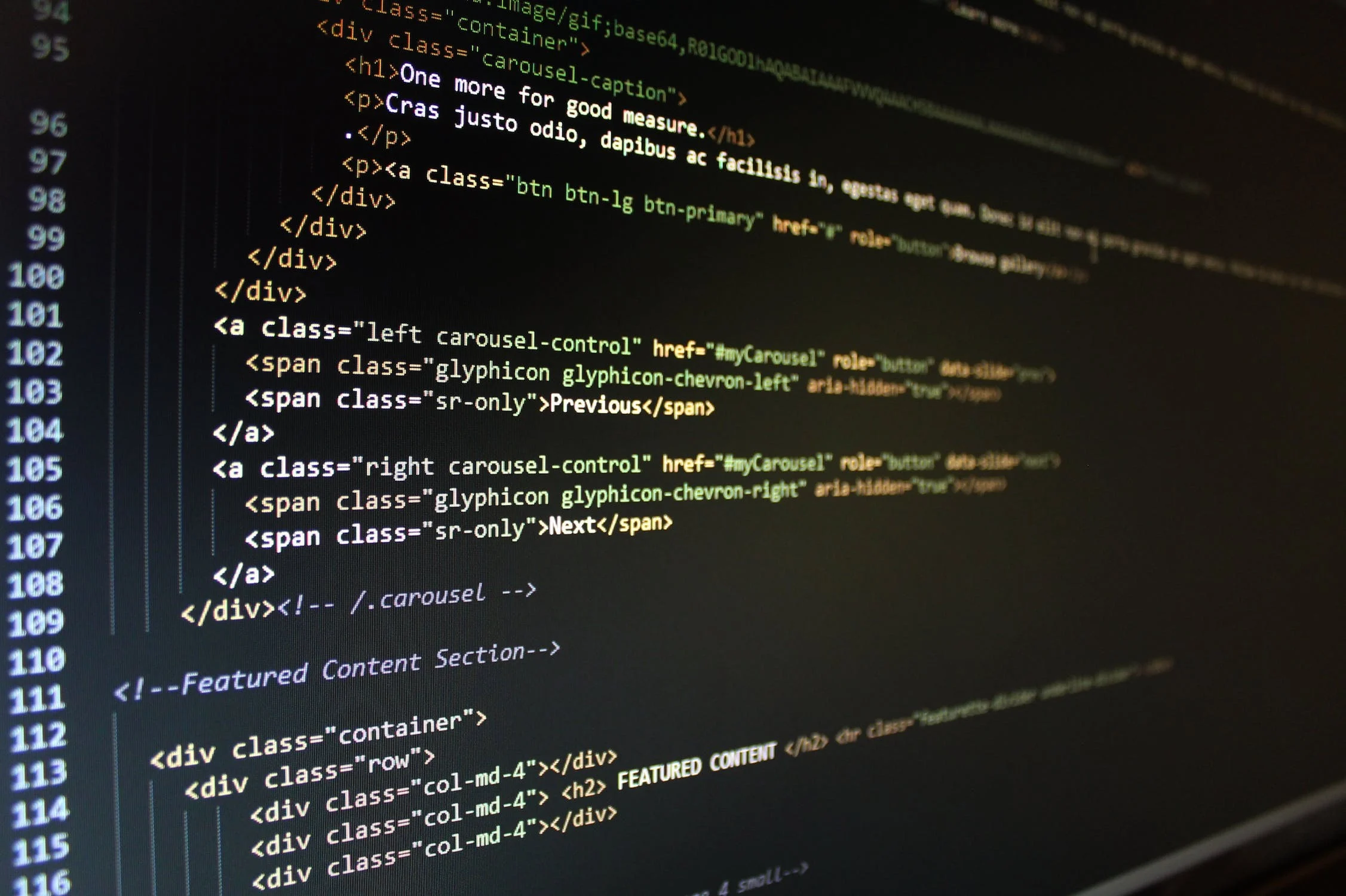 How To Create Top-Notch Therapist Websites
When creating a therapy website, there are a few essential items you'll need for success. An eye-catching and user-friendly design is crucial for attracting visitors, so be sure to take the time to create an inviting and navigable layout. You'll also need hosting to make your site available and accessible online; without this, your therapy website will remain invisible.
To optimize visibility, make sure that your therapy website is optimized for search engine optimization (SEO). Lastly, scheduling regular updates to ensure the content remains fresh and relevant while keeping up with modern trends is important too; no one wants to visit a therapy website supported on outdated technology! When all of these elements come together, you have the perfect foundation for a successful therapy website.
Use High-Quality Images

The images on your website should be high-resolution and professional looking. If you don't have access to high quality photos, there are many sites that offer free stock photos that you can use. Just make sure that the images you choose are relevant to your practice and give visitors a positive impression of what it would be like to work with you.

Keep Your Content Clear & Concise

Your website content should be easy to read and free of jargon. Remember that most people who visit your site will not be familiar with therapy terms and concepts, so it's important to explain things in plain language. Be sure to proofread your content for typos and grammatical errors before publishing it on your site. You also want to make sure you have a mission statement.

Make Sure You Use A Color Palette

Your color palette should be cohesive. You don't want to have colors that don't blend well together on you therapist websites. Clients look for something calming when they're looking for counseling services. With that being said, it doesn't mean you can't use dark or bold colors, you just want to make sure that you're using those colors correctly.

Make It Easy For Visitors To Contact You

Be sure to include a prominently displayed contact form or email address on your site so that potential clients can easily get in touch with you. You may also want to include your phone number, but remember that many people prefer to communicate via email or online forms these days, so don't rely too heavily on this method of communication.

Use Testimonials From Past Clients

If you have worked with clients who are willing to provide a testimonial for your website, be sure to include it! Testimonials can be an effective way of building trust with potential clients and letting them know that you're an experienced and competent therapist. Just be sure to get permission from your past clients before including their testimonials on your site.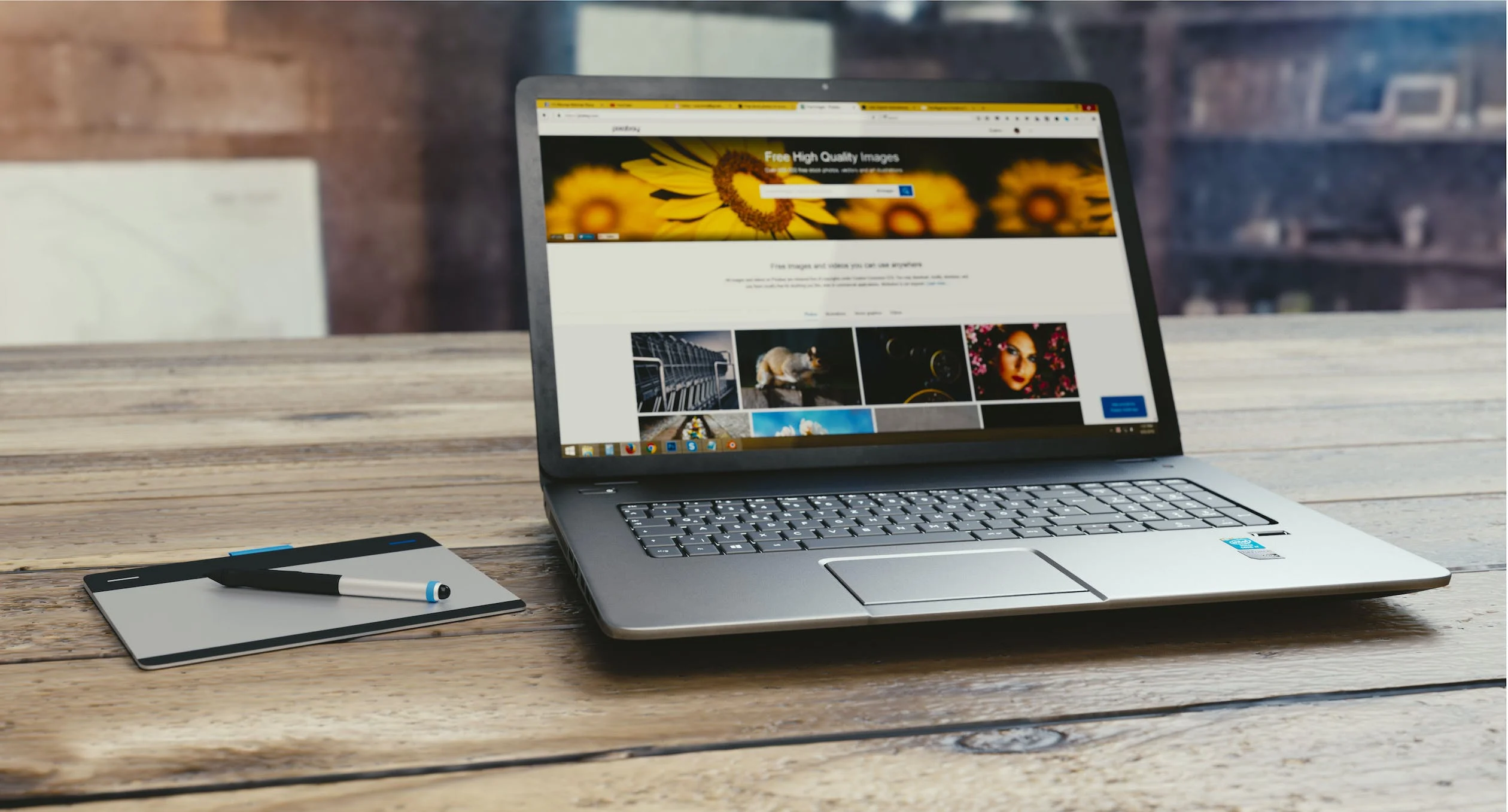 Why Do You Need A Therapy Website?
Having a good therapist website can make a great difference in finding ideal clients that are looking for mental health services. A good website should be easy to use and include information about the services that you offer. Providing potential visitors with valuable resources, like articles and videos related to mental health is also important for giving them useful information about your offerings. It's also good to have contact information readily available, so customers can reach out easily if they have additional questions or would like to learn more. A good therapy website makes it easier for people to find the right mental health support they need, quickly and easily.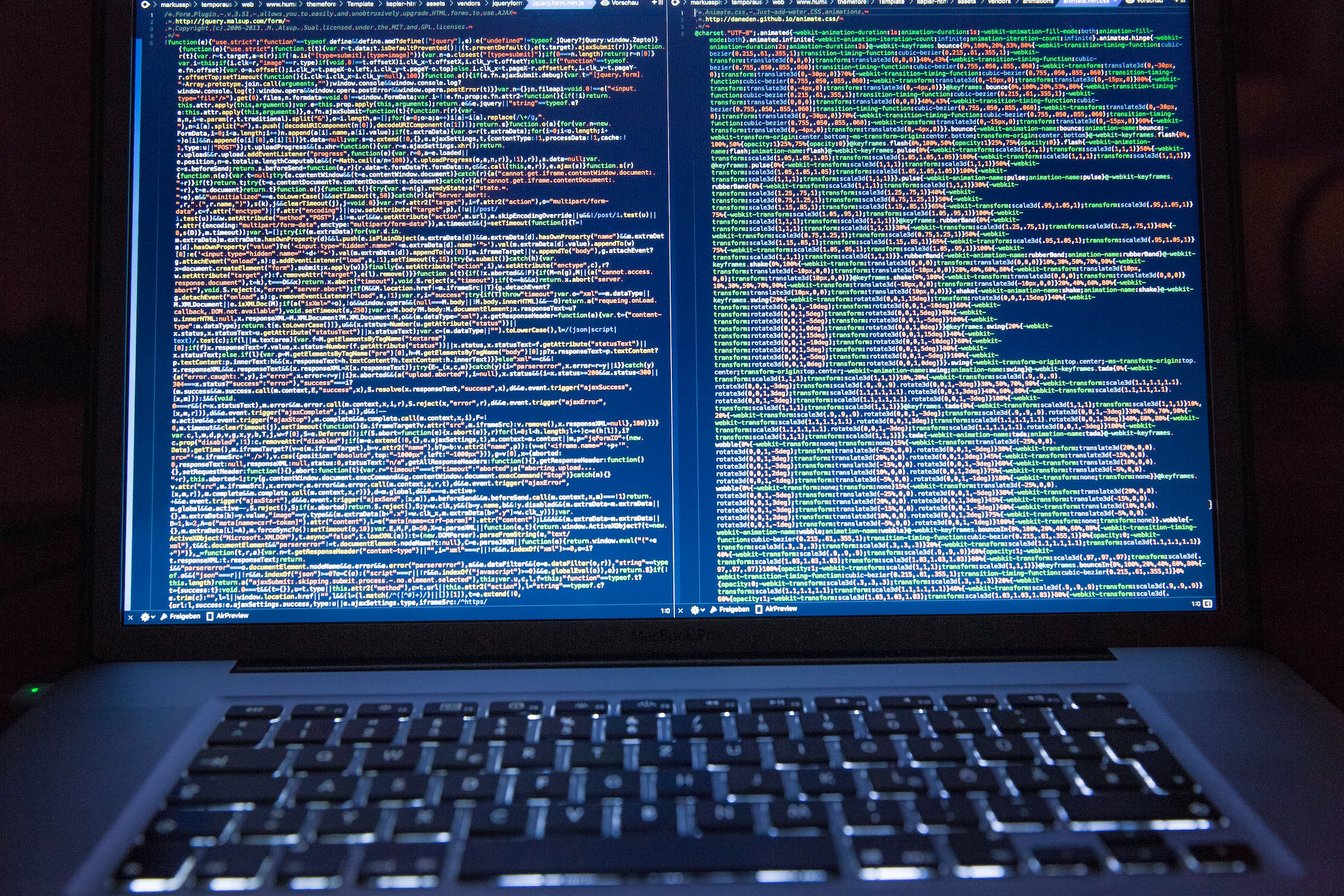 10 Best Therapist Website Examples
If you're looking for therapist website examples as inspiration for your private practice, here's more inspiration on what you should be looking to do with your website. Below are what we deem the best therapist websites in no particular order.
Millennial Life Counseling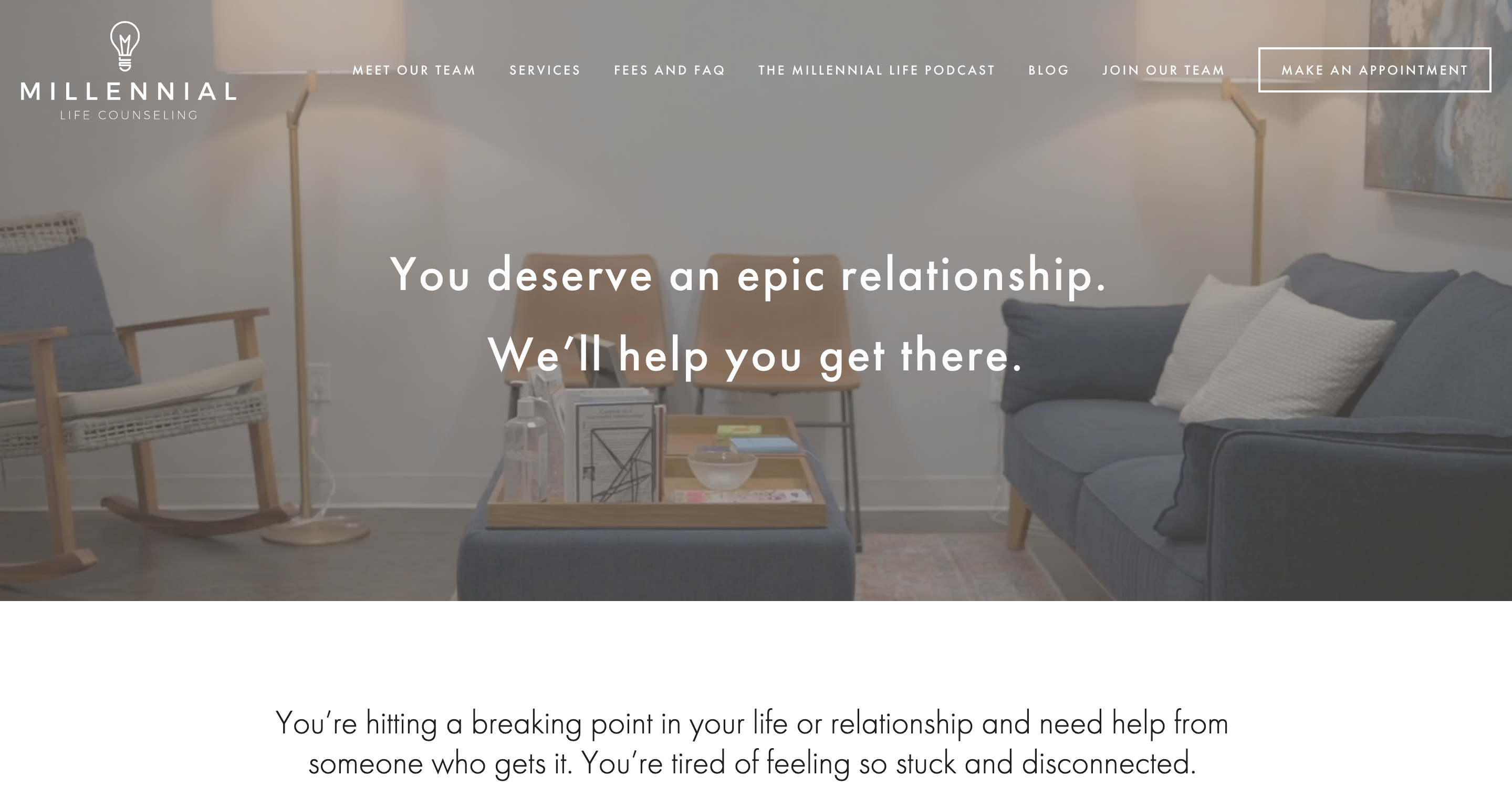 Millennial Life Counseling is a website unlike most therapy websites. This is one of the few sites with therapists focusing on young adults and their personal growth. Whether clients are looking for individual therapy, couples counseling, or therapy for life transitions (like parenting), this is a great website for them to check out. Their home page gives clear messaging about their ideal client. Clients may even want to check out a blog post or two. This is a counseling website you'll want see!
Denver Family Counseling Services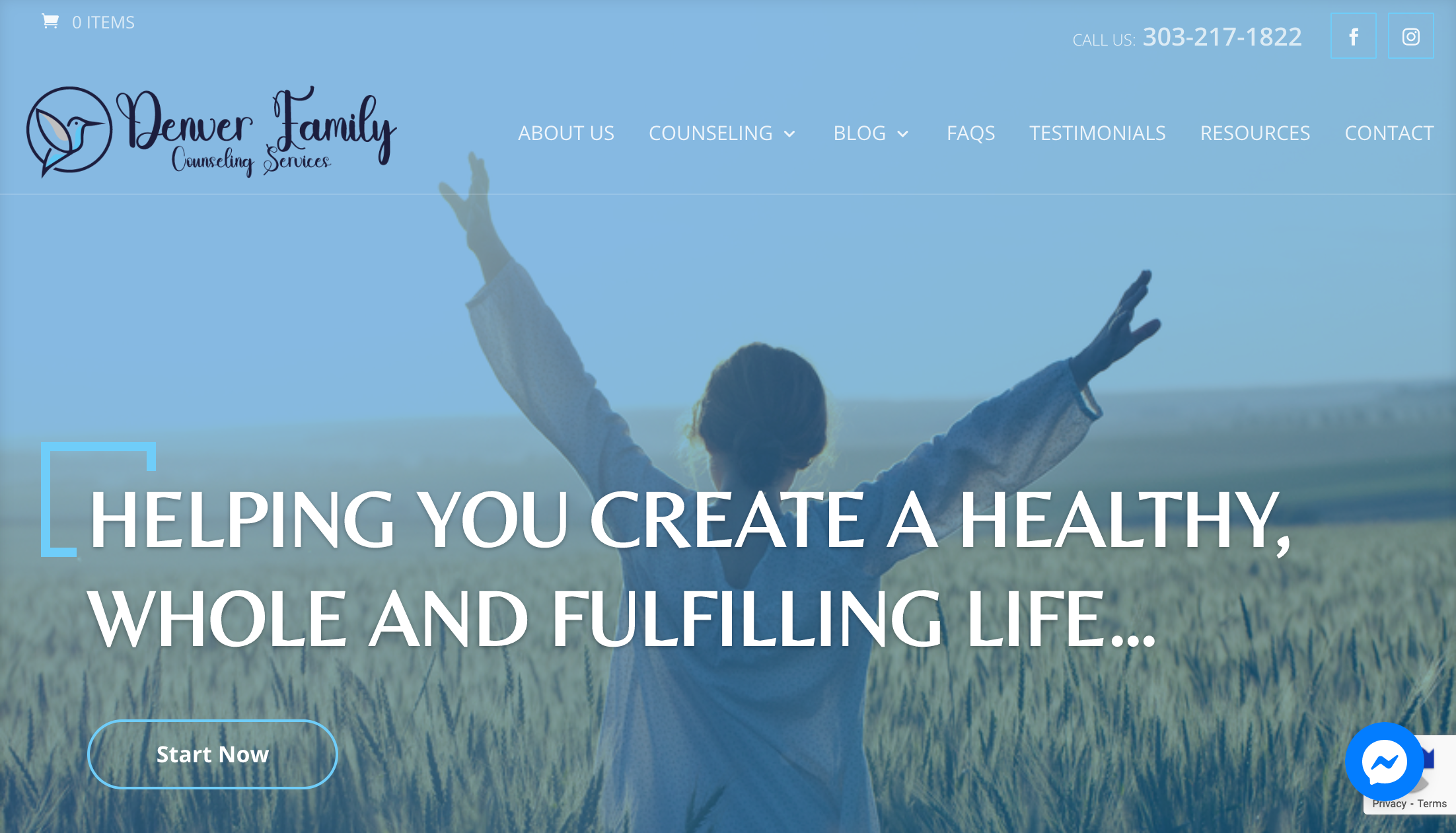 Denver Family Counseling Services has a beautiful landing page with a playful feel. Website visitors will be impressed with their great therapist website design. With the bright colors and informative weekly blogs, this website won't let you down. If you're looking for online therapy, because these days who wants to go into an office, this is the website you should check out. If clients are feeling overwhelmed and are looking for a safe space, they'll check out Denver Family Counseling Services.
Empower Family Therapy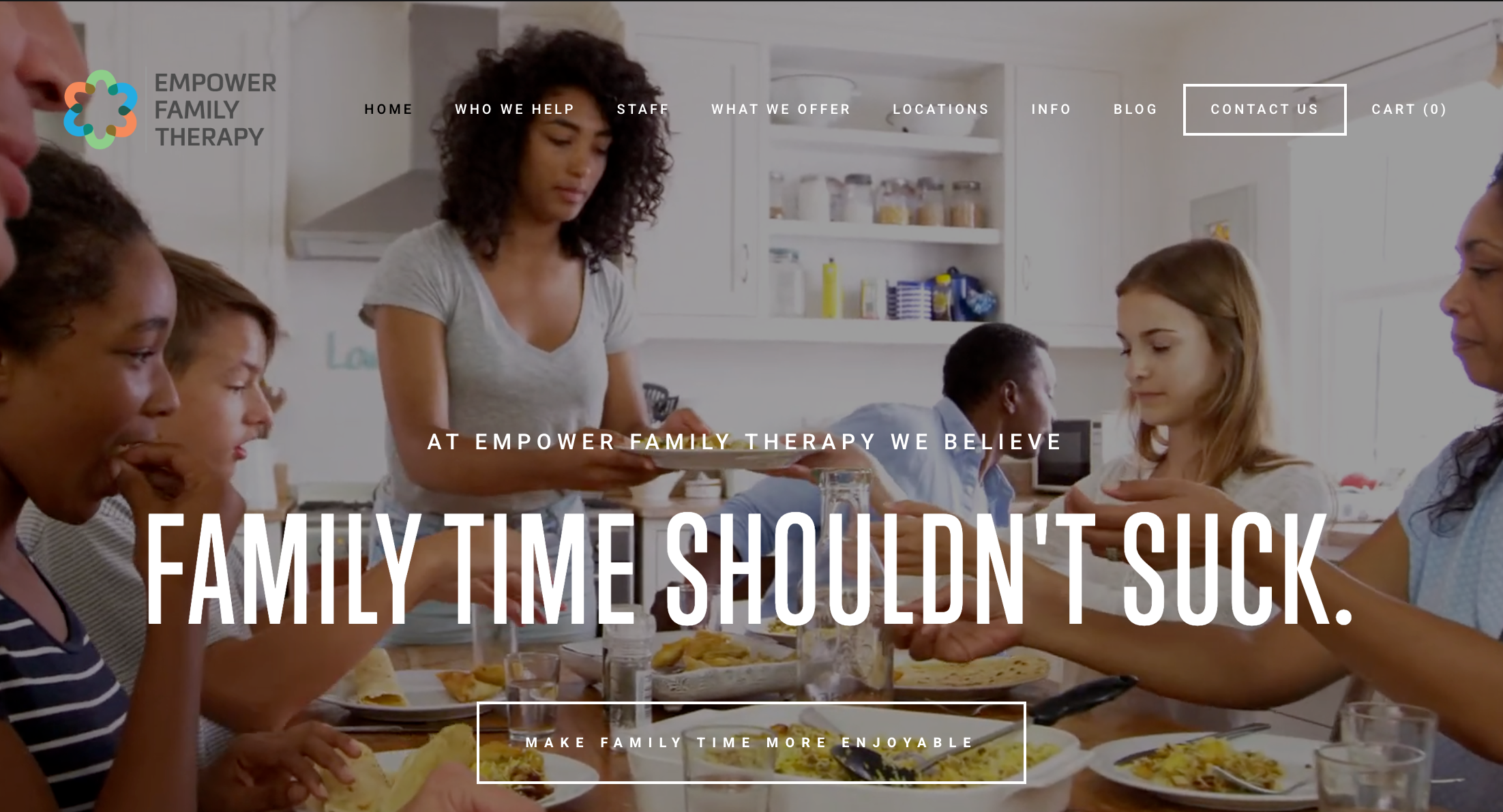 Empower Family Therapy has a team of family therapists ready to work. Their website visitors will be introduced to their brand by a heartwarming video of a family sitting around the dinner table. What better to show off your therapist website than a video on your landing page? Finding a family therapist can be overwhelming, but their counseling website makes it easy and fun. They have bold images through their whole website, which helps break up all the information.
Conshohocken Counseling Services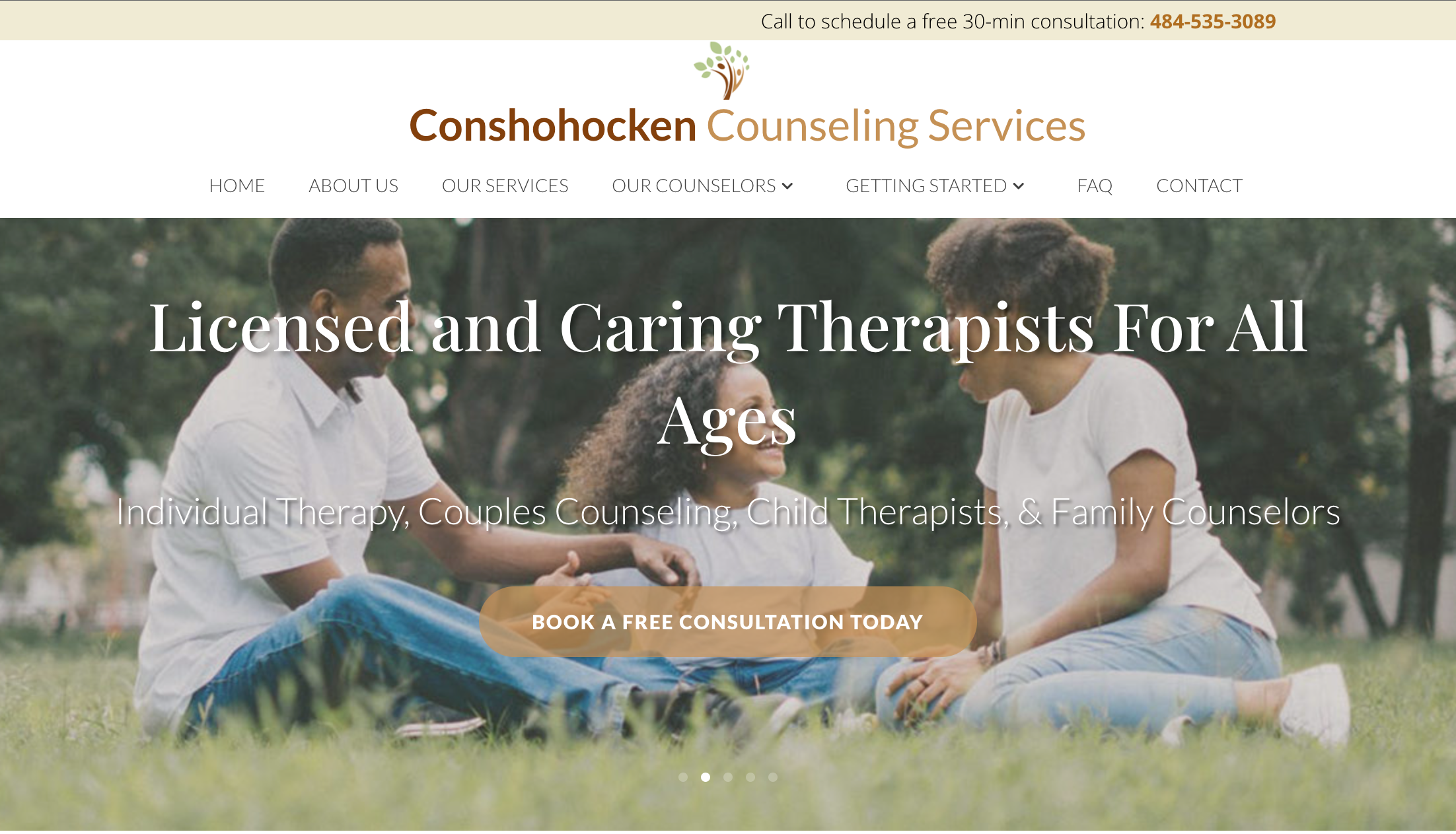 Conshohocken Counseling Services has a wider niche than most of the other therapy websites on this list. If you're looking for a marriage and family therapist, they have them. If you're looking for individual therapy, they have that, too! This private practice stands out from the rest because their website has all the information you could ever need. Their images are beautiful, the website flows well together, and the information on their website stands out. Nothing blends together, making the website easy to understand.
Compassionate Counseling St. Louis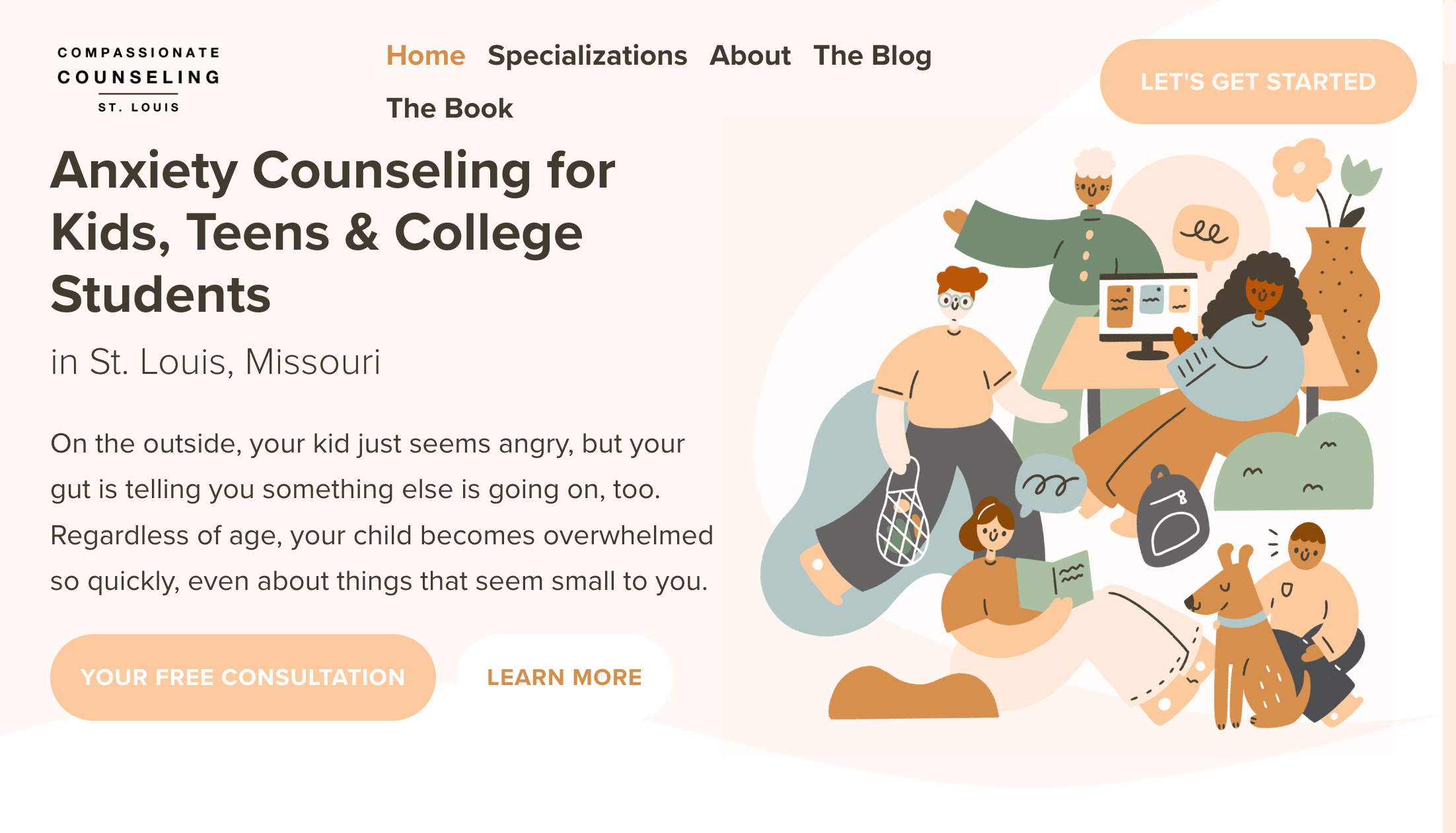 Compassionate Counseling St. Louis is a powerful tool for children. With their fun and playful website, clients will find the licensed psychotherapist they've been looking for. When looking for a private practice, you want to make sure you find one with the right type of therapy. Play therapy for example. The best therapy websites will entice more clients by showing what they can offer. This website is a great example of that. Plus their web design has a life of it's own. With the creative images throughout the site, is brings this therapy website to life.
Rooted Therapy Seattle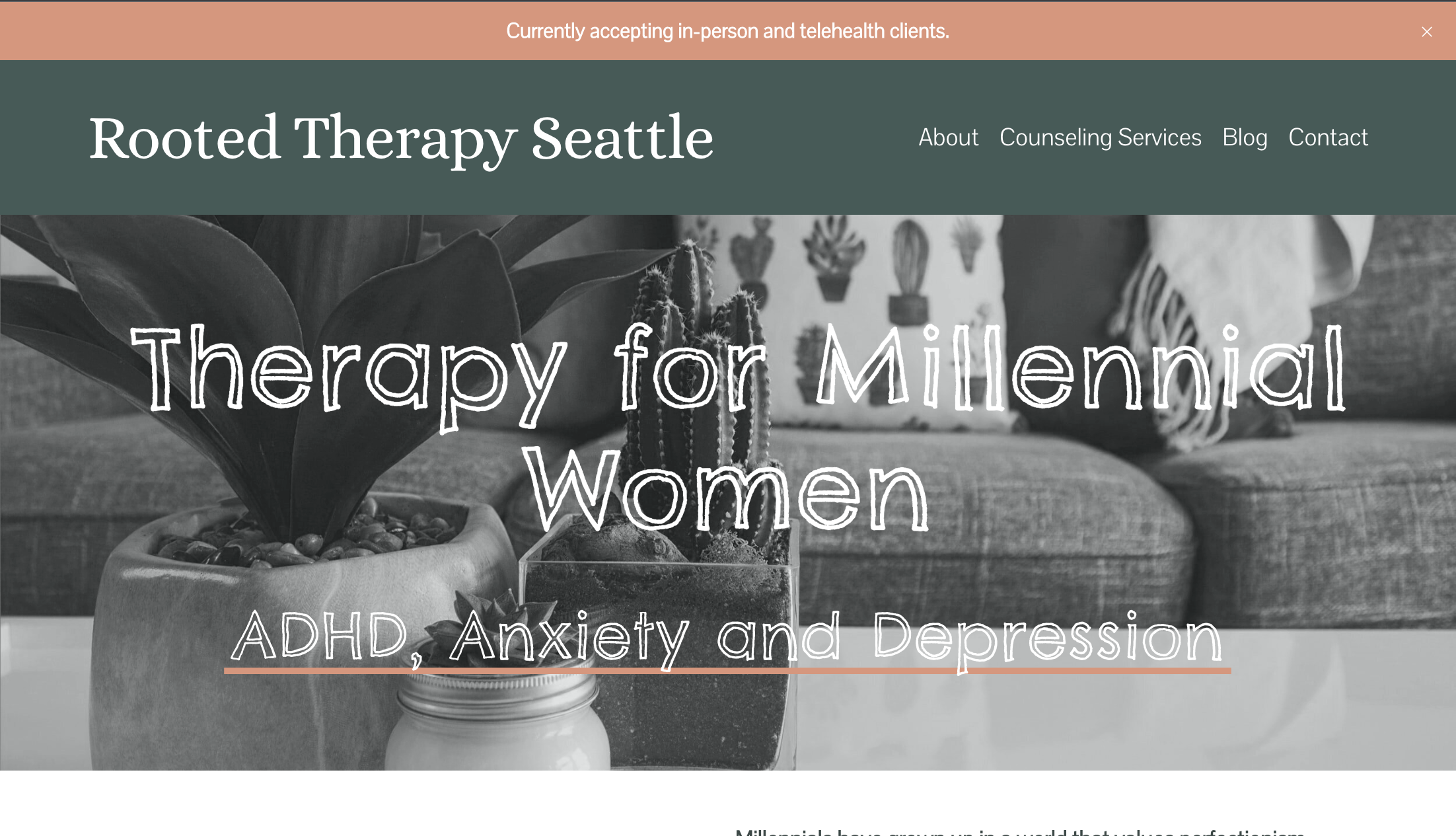 Rooted Therapy Seattle is a counseling website for millennial women, and millennial women alone. It's rare that private practices offer services to one gender, much less of a specific age group. But with the social proof that young women struggle in today's time, this website and counseling service was a great idea! It's creative, fun, and informative. Their blog is by far one of the most well done we've seen on a counseling website.
Woven Together Trauma Therapy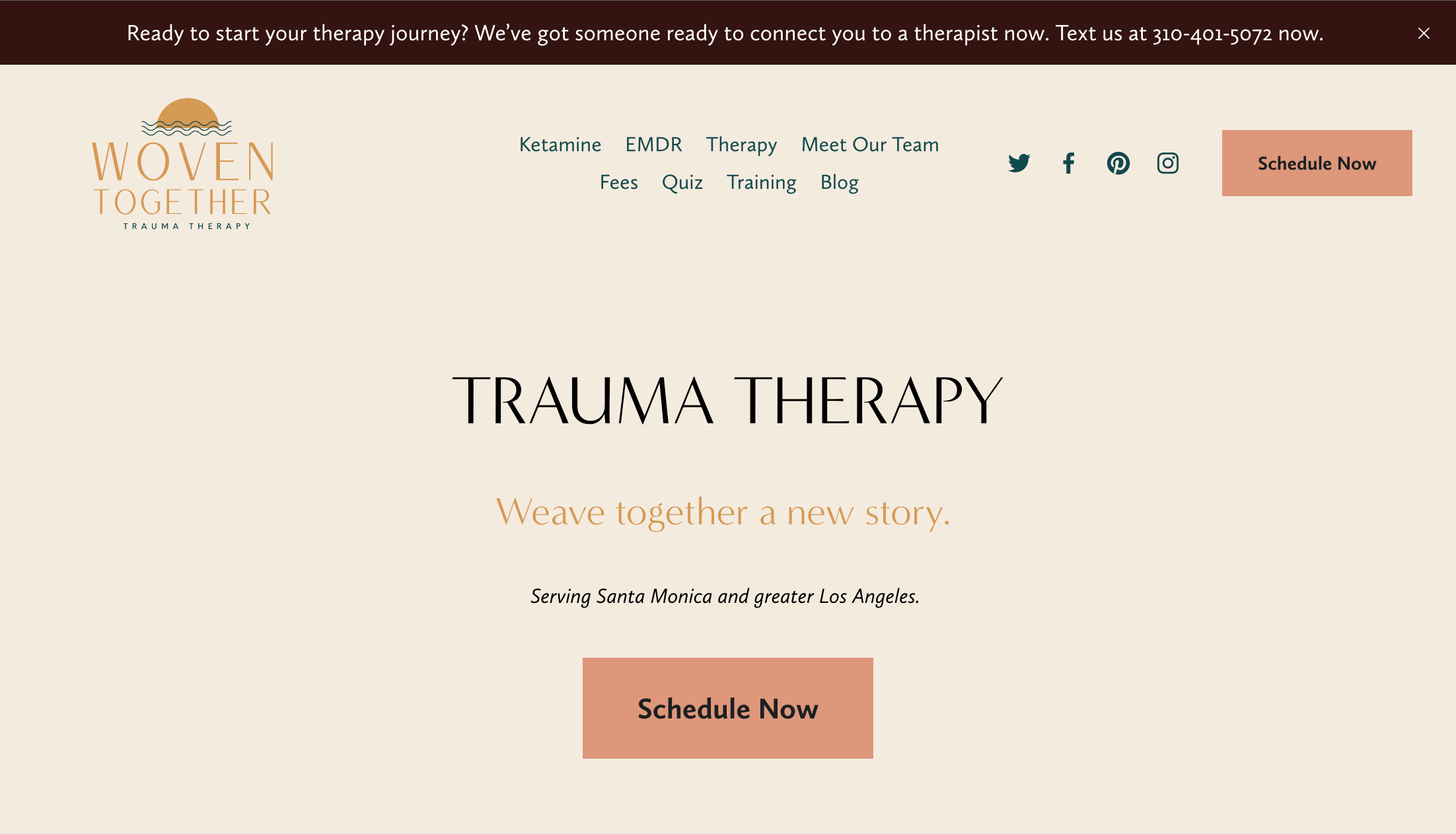 Woven Together Trauma Therapy is one of the best therapist websites that offers online therapy. With its modern feel and creative design, clients won't want to use a larger practice. If clients are wanting to learn how to create healthy boundaries and heal inner trauma, their website scream "you might find the right licensed therapist here!". They even have creative quizzes on their website that you can take.
Peace Club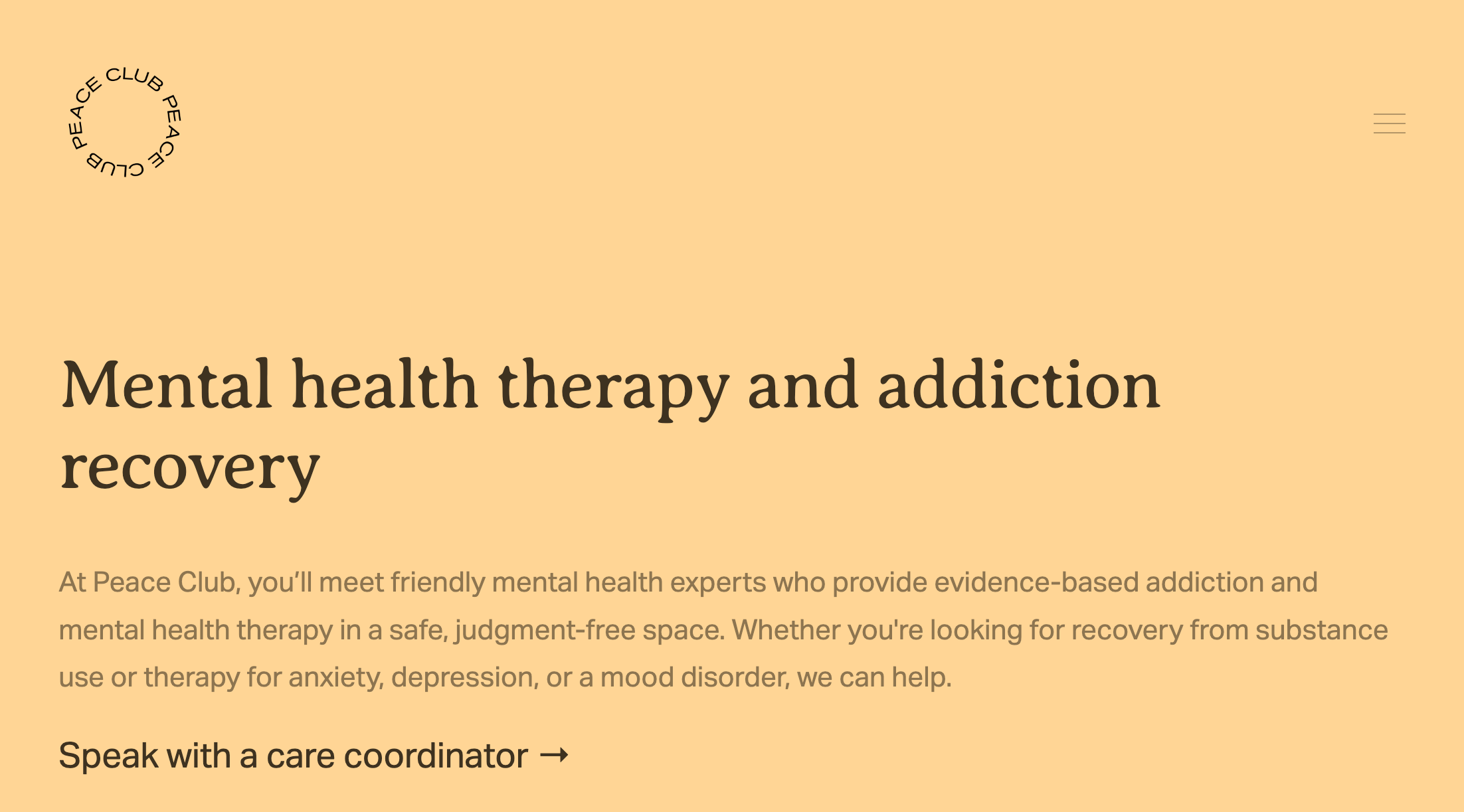 Peace Club is a holistic private practice that offers everything from family therapy to extensive outpatient therapy. If clients are looking for therapists websites with tons of information, this is the website they'll find. Their website is simple enough to not feel overwhelming, but powerful enough to strike you as bold. Their therapists have a section on their website, where you can read all about them, giving you all the information you could possibly need on finding a great therapist.
Therapy With Joy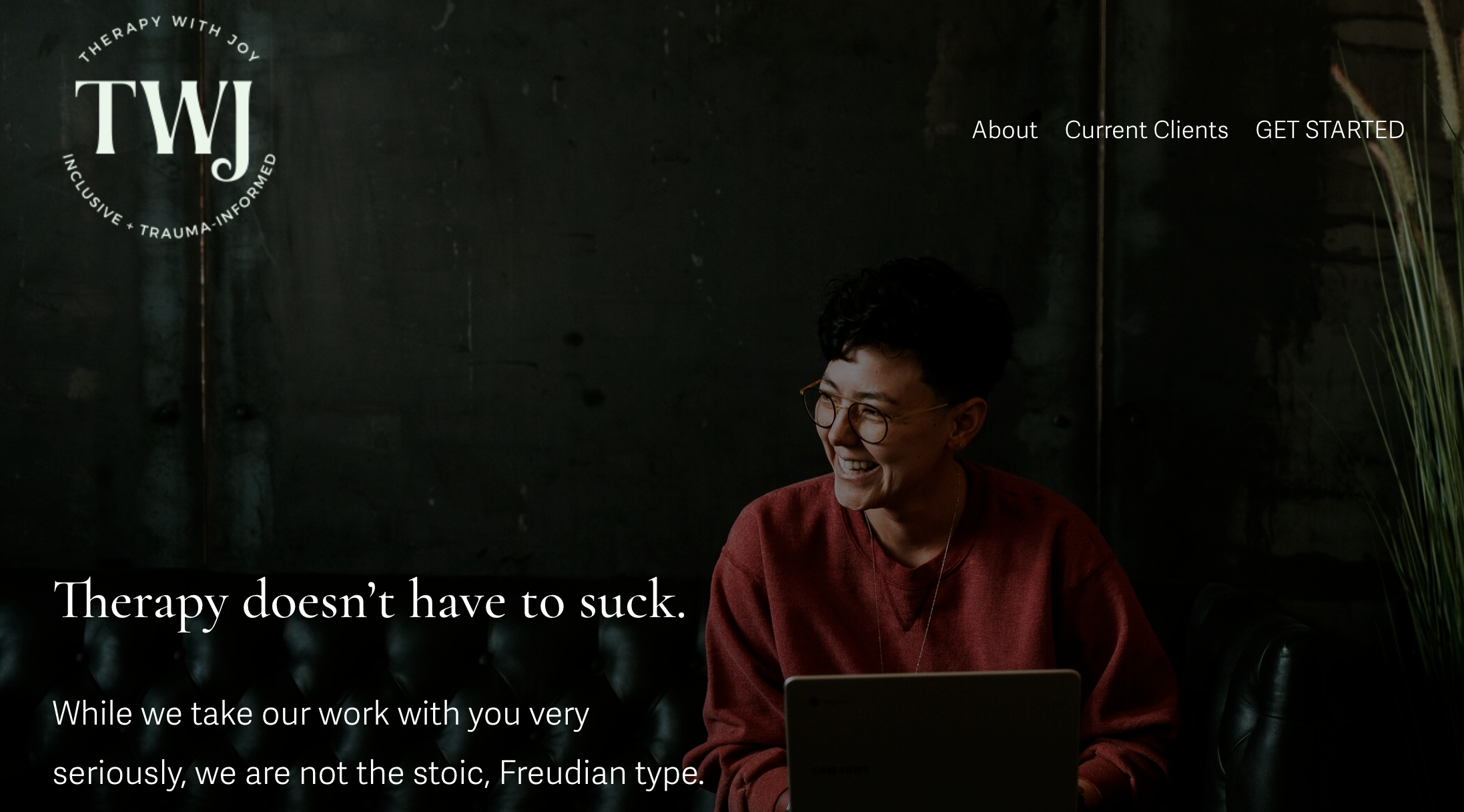 Therapy With Joy has a goal of giving you back your own life. This website is one of the best therapy websites we've seen. Their color palette is bold. Their website isn't cluttered. The best therapist websites don't have to be extensive, they just have to be informative and easy to look at. This web design is just that.
Relationship Therapy Center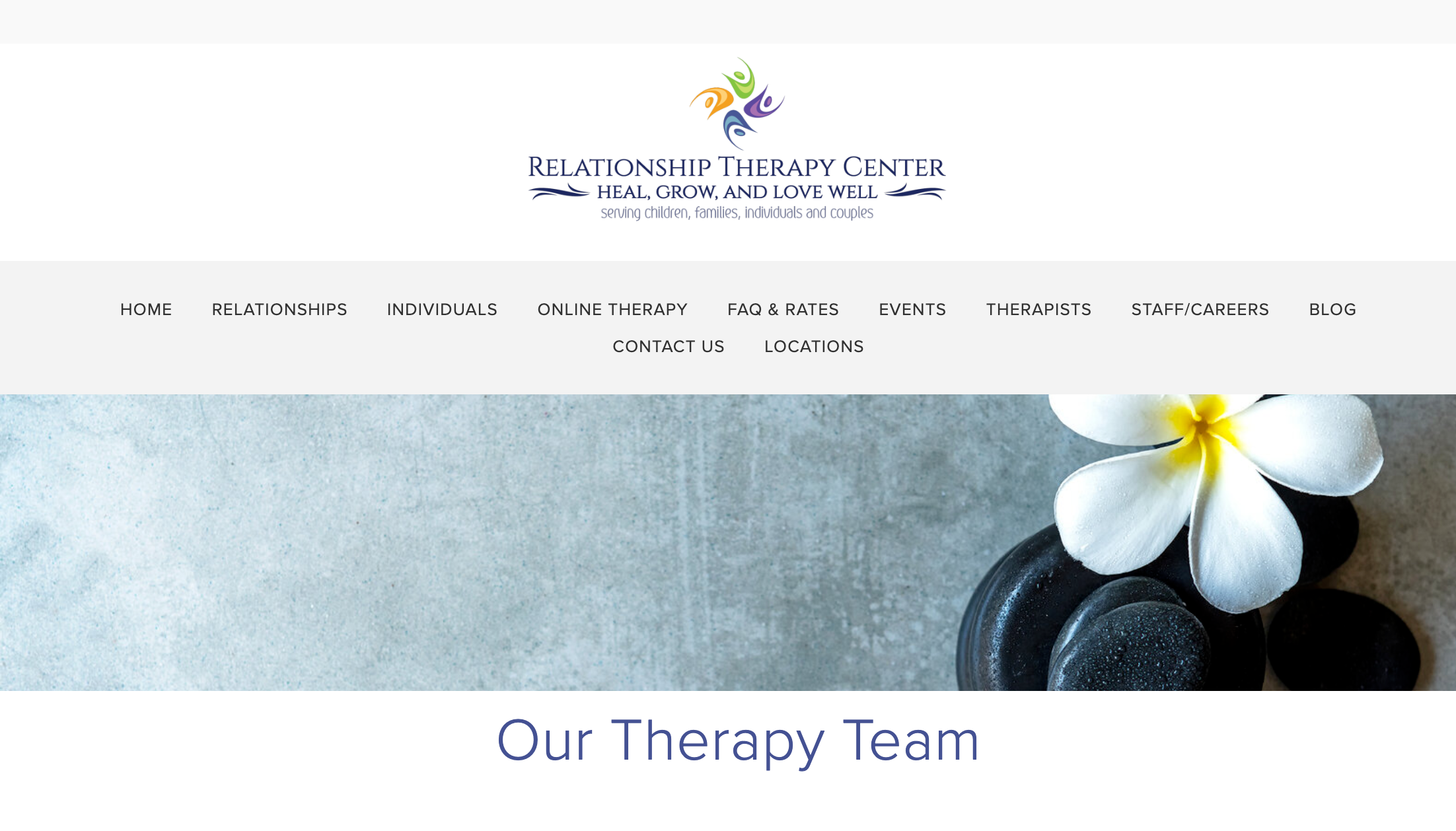 Relationship Therapy Center focuses on relationship issues, and their web design clearly shows that. Through the Relationship Therapy Center website, you'll find bold words that stand out to you, showing that what you may be feeling is normal. They have videos throughout their whole website, even on the home page. They stand out to more clients because their site is informative and colorful. There isn't much white space on their site. They also have weekly blogs with topics that are helpful to potential clients. If you're looking for therapist website examples, this might be one you want to base your web design on!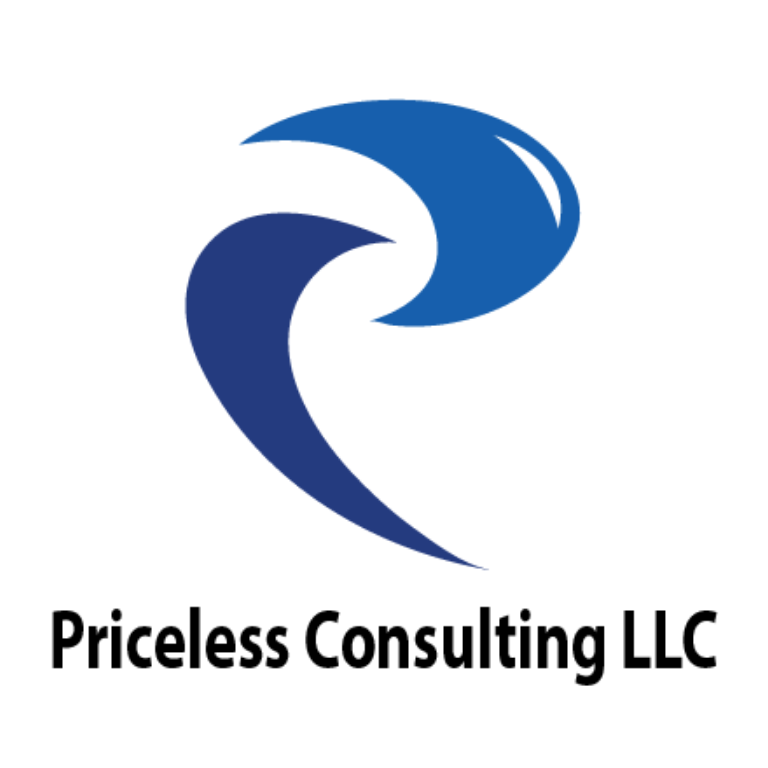 Are You Looking To Create Your Own Website? Check Out Priceless Consulting!
Are you planning on creating your own site? Even though the creation of a website for your private practice may be daunting, you don't need to tackle it alone. By entrusting the job to experienced professionals like Priceless Consulting, you can get the help and support you desire while working towards creating a quality counseling website. We have the expertise to give you precisely what you want in a user-friendly format with just enough design appeal to draw in clients and still keep them engaged.
With us taking on the burden, all that's left is for you to reap the rewards of having an informative, attractive and fully functional web presence. So why wait? Make your private practice known with help from Priceless Consulting – create your own unique counseling website today!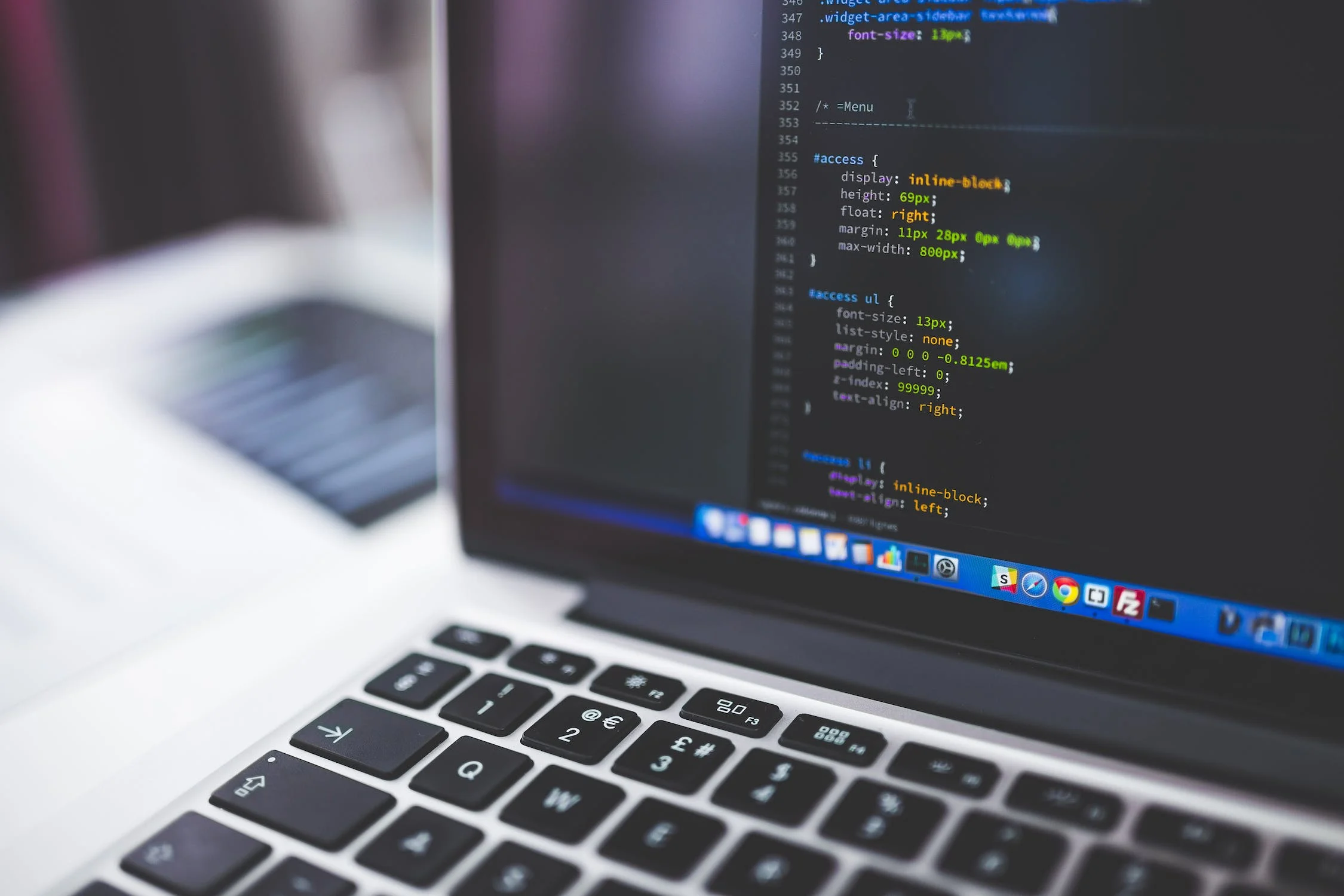 Conclusion
By following these tips, you can create a great therapist website, that will make a great first impression on potential clients. Remember to use high-quality images, keep your content clear and concise, make it easy for visitors to contact you, and use testimonials from past clients if possible. With a little effort, you can create a counseling website that accurately reflects the quality of your therapy practice!